This Week's Top 11 Playlist: 18 November 2011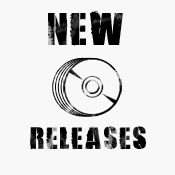 Here are the eleven songs that caught my ear this week. To hear a stream of all of them (of all previous playlists), just click on the player on the right side of the page.
Thanks to Mediazoic for helping out–and read this, okay?
Kyla La Grange: "Heavy Stone" (Single)
Ohbijou: "Niagara" (Metal Meets)
Neverending White Lights: "Ghost Ship" feat. Hot Hot Heat (Act III: Love Will Ruin Part 1)
Cant: "Believe" (Dreams Come True)
Sissy and the Blisters: "Let Her Go" (Let Her Go EP)
Modeselektor: "Shipwreck" feat. Thom Yorke (Monkeytown)
Jeff the Brotherhood: "Whatever I Want" (Single)
Arabrok: "Valkyrie" (Solar Anus)
Nurses: "Fever Dreams" (Dracula)
Esben and the Witch: "Hexagon, Pt 2 (The Flight)" (Hexagons EP)
Children in Heat: "Children in Heat" (TV Casualty EP)