This Week's Top 11 Playlist: 24 March 2012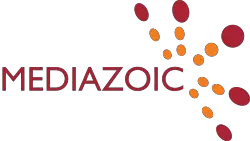 My wife has been dreadfully ill for more than a month now.  What began as a cold morphed into a hideous infection that became genuinely dangerous.  Fortunately, she received medical attention in time.  The bad news is that I've picked up a little what of what she had.  Just in time for Canadian Music Week, too.
Still, I've been able to soldier through as much of the event as I've been able without infecting too many people. In between, I've put together yet another Top 11 list of music that's caught my attention.  Listen through the player on the right hand side of the page.  A full playlist is avaiable after the jump.
Thanks, as always, to Mediazoic for the help.
Frankie Rose – Know Me: Artist Info – Buy
Virginia Plain – Swamp Thing: Artist Info – Buy
Asteroids Galaxy Tour – The Safety Dance: Artist Info – Buy
Soap & Skin – Wonder: Artist Info – Buy
Garbage – Blood for Poppies: Artist Info – Buy
The Hives – Go Right Ahead: Artist Info – Buy
Michael Kiwanuka – Tell Me A Tale: Artist Info – Buy
Julia Holter – In The Same Room: Artist Info – Buy
Elfin Saddle – Kiboho: Artist Info – Buy
Strange and Partners – Push It: Artist Info – Buy
Bishop Morocco – Old Boys: Artist Info – Buy