This Week's Top 11 Playlist: 25 November 2011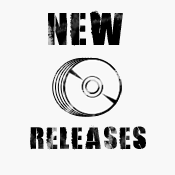 Each week I post a stream of eleven songs that I discovered this week. You can listen to the whole thing–for free, of course–but clicking on the link in the right-hand column. And if you've missed any previous playlist, they're archived there, too.
As always, thanks to Mediazoic for the help! And make sure you check out some of the other Feature Creatures on the site, too.
The full playlist after the jump.
Fallstaff, "The Hounds" from Bastard Sons of a Pure Breed
CLAASS, "Run" from the Smile at the Void EP
Quilt, "Cowboys in the Void" from Quilt
Yacht, "I Walked Alone" from Shangri-La
Gotye, "Somebody That I Used to Know" from Making Mirrors
The Oh Wells, "Dance With You" (Single)
Phantogram, "16 Years" (Single)
Just an Animal, "Kamikaze" from Lonely Hunter
Suuns, "Red Song" (Single)
The Raveonettes, "Let Me On Out" (Single)
Crystal Stilts, "Radiant Door" from the Radiant Door EP.