This Week's Top 11 Playlist – 27 January 2012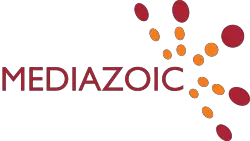 It wasn't supposed to snow today. I know, I shouldn't complain given that much of the country seems to have voided the worst of winter so far. But I wanted to go meet the guys from Lamb of God in Toronto today. Not in this weather.
Instead, I think we should all stay in and listen to some new and interesting tunes. Click the player and be entranced (I hope). Thanks to Mediazoic for the help.
Full playlist after the jump.
Breaks Co-op – The Otherside: Artist Info – Buy
Nada Surf – Jules and Jim: Artist Info – Buy
Tremor Low – Peter Murphy's Dead: Artist Info – Buy
Foxy Shazam – Welcome to the Church of Rock and Roll: Artist Info – Buy
Fred Eaglesmith – Trucker Speed: Artist Info – Buy
Jim White – Chase The Dark Away: Artist Info – Buy
Field Music – (I Keep Thinking About) A New Thing: Artist Info – Buy
The Features – How It Starts: Artist Info – Buy
Asteroids Galaxy Tour – Heart Attack: Artist Info – Buy
Howler – Back of Your Neck: Artist Info – Buy
The Demos – Nervous: Artist Info – Buy
3