This Will Make You Feel Good: Metal Fans Rally to Help a Dog
David Flinn plays base for Chelsea Grin, a death metal band from (of all places) Salt Lake City. The music may be aggressive, but Flinn has a very soft spot for his dog.
He has a puppy named Solo who required some much-needed surgery with an estimated cost of $2,300–a fortune for all but the best-known death metal bands.
Flinn took his plea to Facebook and asked fans for help–and they came through.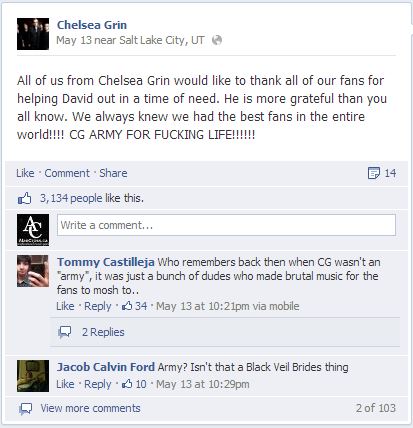 Full story at Radio.com.