This year's most expensive turntable is…
The job of a turntable is pretty straightforward. It has to spin a vinyl record at an exact speed while imparting as little vibration and noise to the sensitive stylus being dragged through the grooves.
If you want get into/get back into vinyl, there are many good reasonably-priced turntables from manufactures like Pro-Ject (my favourite), Rega, Audio-Technica and a few others. You can get up and running, complete with a good cartridge for well under $400.
But if you have the means and the obsession, why stop there?
Digital Trends has gone through the world's most expensive turntables. They're not only machines that spin records with insane precision but are also works of art.
The second most-expensive turntable currently available is the Goldmund Reference II which retails fo US$300,000.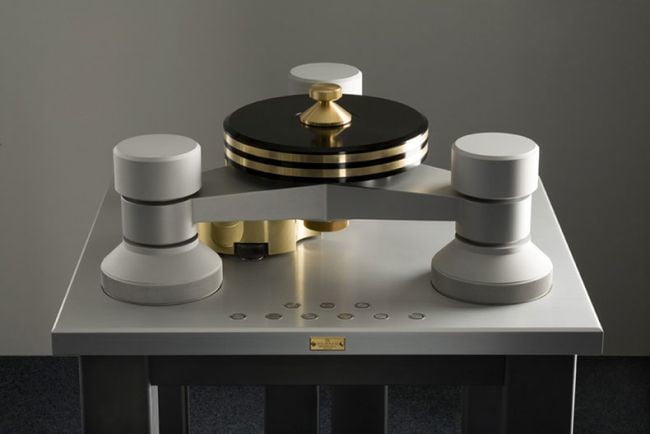 Wow, that's pretty. Only 25 have been hand-crafted in Geneva with each model featuring "a motor that has been vibration-shielded by over 30 pounds of brass, wiring insulated with Teflon, and a liquid nitrogen-rectified belt."
But this year Most Expensive Crown goes to the AV Design Haus Dereneville VPM. It looks…weird.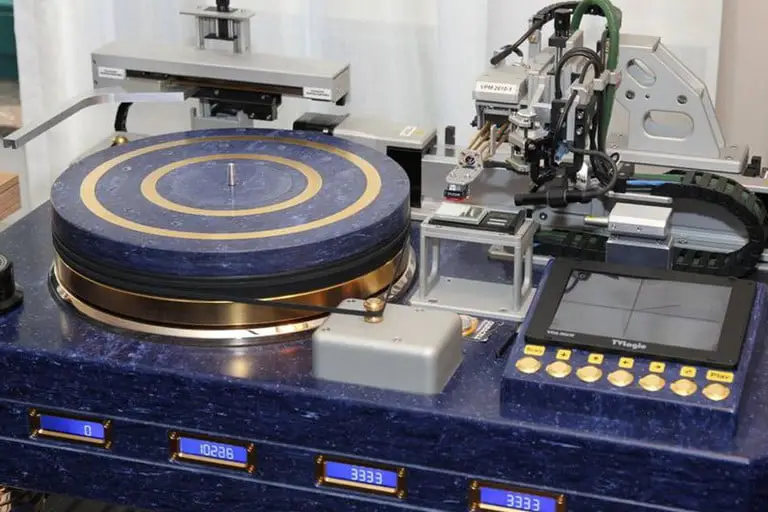 It has a solid Corian chassis, a platter that weighs 45 pounds, the rotation of which is monitored 24,000 per revolution. And just in case you really want to watch your records being played, there's a miniature camera that lets you watch the stylus track in the grooves as the record plays.
How much? Just US$650,000.
Too rich? There are a few slightly, uh, cheaper turntables here.