Thom Yorke and Flea recording together? Yes.
Back in August, a song appeared from the soundtrack of an upcoming movie entitled Motherless Brooklyn. The track was "Daily Battles," which featured Thom Yorke of Radiohead and Flea of the Chili Peppers on trumpet.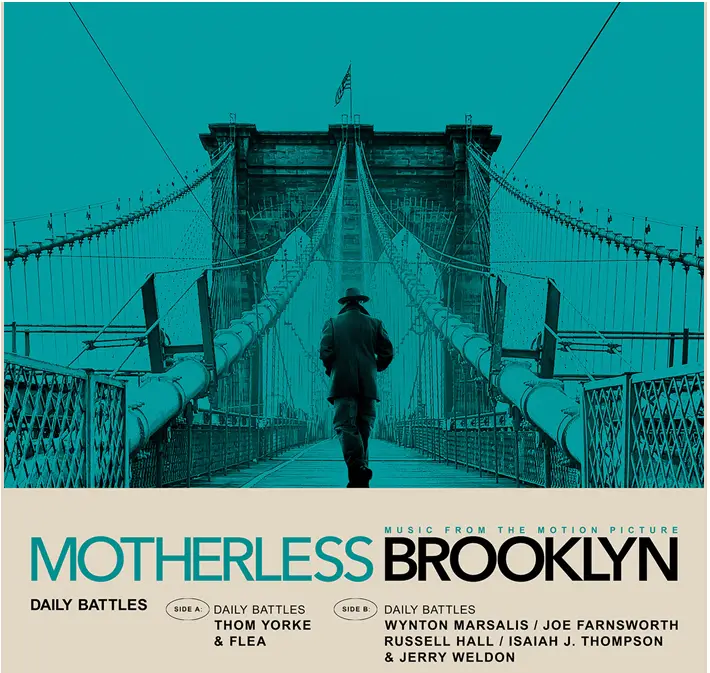 Wait. Flea on trumpet? Absolutely. That was his first instrument. In fact, for the first years of his life, he was a self-admitted jazz snob. It wasn't until he saw a show by LA punk legends Fear that he realized that there was more to life than jazz.
Thom and Flea wrote this song specifically for the film (it appears twice). A second version by Wynton Marsalis appears on the B-side of the 7-inch single.
I'm off this weekend on a junket to see Motherless Brooklyn in LA. I will report back. Here's the trailer.