Thor: The Movie. And No, I'm Not Talking About the Superhero with the Hammer.
It was a Thursday night at the grocery store in 1977. I was in the back room getting ready for my shelf-stocking shift when Brian, another guy from the aisles, pulled up outside in his puke-yellow Datsun 120. I knew it was him because as usual, his stereo was turned up to 11.
"Man, I love that song," he said, bounding through the back door with a goofy grin. "Thor. Dogs. Brilliant. It rocks."
Thor–Jon Mikl Thor, to be exact–was an Edmonton-based bodybuilder/wrestler who fronted his own band. Thanks to that song, this album sold 50,000 copies in Canada.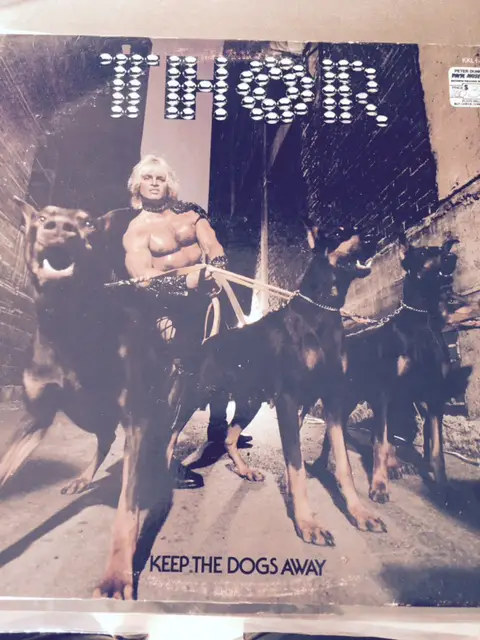 Thor turned out to be a one-hit-wonder. Now, though, there's a movie about the comeback that nearly killed him. This is the new Anvil-like hit? (Thanks to Danny for the heads-up.)