Thousands of Guitarists Hope to Set Record with "Smoke on the Water"
Every once in a while we hear of an event where hundreds or even thousands of amateur guitarist aim to get together to set some kind of world record involving the most people playing the same song at the same time.  As far as I can tell, the current UK record was set last year when 2,267 people turned out to play "Rave On" by Buddy Holly.  The world record was established in 2012 in Poland when 7,273 guitarist turned up to play Jimi Hendrix's "Hey Joe," eclipsing the 2009 record (also set in Poland) of 6,346 players.
UK organizers are going to try to break the Polish stranglehold on the "Largest Guitar Emsemble" record on September 6 on Lyme Regis Beach in Dorset with three songs: "Rave On" again, "Rocking All Over the World" from Status Quo and Deep Purple's "Smoke on the Water."  What could push the UK over the top is that Deep Purple singer Ian Gillian will lead the group.
If you want to sign up, go here.  Get practicing, too.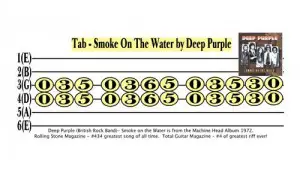 (Via Classic Rock)