Three Fun Retro Items from the Wayback Machine
Three retro items:
1.  Anyone remember the time David Bowie was on The Tonight Show with Johnny Carson? (Via Diffuser)
2.  Great point of trivia:  Marlon Brando (yes, him) held a patent on how to tune conga drums.  The full story at Open Culture.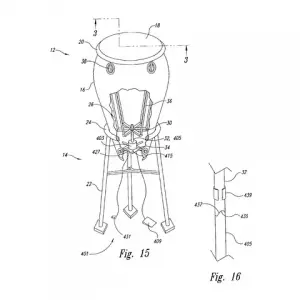 3.  Back in the 90s, the Cure was all set to play a show in Dubai, which was just starting to raise its profile as a tourist destination.  The gig was booked and tickets were selling well.  Then the Ministry of Culture thought they'd better bone up on what this band was all about, so they asked for samples of the band's music.  That's when some dimwit in London sent them a CD of the Cure's greatest hits collection, Standing on a Beach.  The first song on the CD?  "Killing an Arab."  The gig was mysteriously cancelled.