Ticket Brokers: Looking Behind the Curtain
There's an entire group in Washington, DC, dedicated to ticket resellers and brokers. The National Association of Ticket Brokers (NATB) has been around for more than 20 years, created in an effort to not only establish a code of ethics for people and small businesses that resell tickets to concerts, sporting events, theatrical productions and the like, but to ensure those in the business were held to the same standard and that customers were protected. And it's not just fans in the US that have access to NATB members: There are more than 200 members across the US, Canada, UK, Europe and Australia. (Canada has the Canadian Ticket Brokers Association and its members are members of NATB as well.)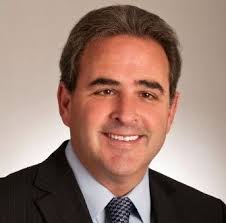 Gary Adler, the group's executive director, says there used to be a bright line between the primary market—the venue where an event is taking place, the performers, promoters, etc.—and resellers.
"I've given talks over the years to box office managers and others about how, like with any commodity market, you're never going to get rid of the secondary resale market for tickets," Adler tells me. "When markets are open and competitive, consumers are left with choice, and where there is lots of choice, marketplace competitors are driven to deliver better customer service at lower prices. So for the primary issuers, they should ask themselves, how do we work with the resale market? Things have become extremely blurred. With dynamic pricing, variable pricing on issuers' side, with issuers buying resale sites, with teams having their own resale platforms—there's a very blurry line between primary and secondary market and we intend to make the distinction clearer for lawmakers and consumers."
He notes that, while some of NATB's members carry the inventory represented on ticket exchanges, StubHub is not a member of his organization. He also is quick to assert that, like fans, NATB and its members are strongly anti-bot.
Some of NATB's positions might be a little tough for some fans to take, however.
For example, he asserts that the anger toward bots might, in some cases, not be fully justified.
"It's not for people to take it on face value and not look deeper into the whole ticket ecosystem," he says of the frustration.
Some tours, especially major ones by big name bands, only release to the public for sale a fraction of a venue's capacity, roughly 46% of overall capacity. This is done to drive up demand for shows, often resulting in higher prices for fans who don't know this practice exists. Once that first wave of tickets—possibly as small as a quarter of the available seats for a given show—is sold and people are chomping at the bit to gain access (or, as in the case with The Tragically Hip's tour this summer), the venue or promoter or band might "suddenly" decide to release more tickets. This gives fans the impression that more seats are open when, in reality, it might just mean additional seats that were going to be empty were released to the market.
When asked whether The Hip's statement, released a few days after the first two fan club presale events sold out in seconds, that the band was going to reconfigure its stage setup in order to make more seats available, Adler was skeptical. It might be true, he say, but it's more common in his experience that the promoter or venue simply made available other seats that hadn't been up for sale before.
NATB does lobbying work to eliminate ticket price floors, meaning tickets cannot be resold for less than face value. He points to the recent stories out of Vancouver that Hip fans were able to buy tickets to the previously sold-out shows there for less than face value as an example of the benefit of being able to charge fans a fair price if supply for a show is greater than the demand. There's a practice, at least among professional sports leagues, where a fan could lose their season tickets if found to be reselling tickets to a game they can't attend if the seat is sold for less than face value.
On the other hand, Adler is against prohibiting people from selling seats for more than face value on the resale market. Let the customer decide how much he or she wants to pay, he asserts. Any attempt to restrict ticket sale prices by legislation is a disservice to fans and entertainers or athletes alike.
"You think you're going to have a law to make it illegal to sell a ticket above face value and be able to control and enforce that? That is an unreal world," he says. "Like with any market, such as consumer electronics, there's going to be a marketplace. If you make it illegal, you're going to drive it to unscrupulous people who aren't doing it the right way. You can't enforce a price cap and expect that to help anybody in any way."
Adler also says there's a benefit to working with resellers, whether you're a fan or a venue.
"Our members provide a 200% guarantee, so if you guarantee somebody a ticket, and if you cannot deliver that ticket, the customer gets a refund twice the price they paid," Adler said of NATB members. "We've been working really hard to keep our side of the street clean. To the extent there are complaints, the consumer complaint process works really well. Customer service is key for our members: They won't stay in business if they don't deliver great customer service and great experiences. They're not going to try to screw people because that's not conducive to long-term business, and many of our members have been in the business for 10, 20, even 30 years or longer."
NATB's members are "professional brokers only, companies with employees and places of business, meaning not the occasional reseller who we all see every so often listen an extra pair of tickets at some unreasonable and astronomical price on an exchange," he adds.
The Better Business Bureau and other consumer protection organizations speak highly of NATB and its members. In a 2015 posting on buying tickets, BBB gives this advice: "Check out the seller/broker. Look them up on bbb.org to learn what other customers have experienced. Check to see if they are a member of the National Association of Ticket Brokers (natb.org). NATB members offer a 200% guarantee on tickets that don't arrive in time for a game, concert or show."
Adler also stresses the importance of the competitive market, repeatedly saying customers are better served by having multiple paths to acquiring tickets. If only venues, promoters and performing groups sold tickets, or dictated absolutely every price that could be charged, fans would have fewer options to attend events they love.
"If you want to pay more and sit in the front row, that's a fantastic experience and if those tickets are no longer available by the issuer, then hopefully a broker can help find those tickets for you," he says. "Connecting fans with their live event experience is at its core what NATB members do. And customers are satisfied. For every 100 great stories, the press will pick up one negative story. We're trying to educate the public, legislators and regulators on the importance of free and open marketplace. We don't want what you see in the primary market, in terms of restricting a ticketholder's right to buy, sell and transfer tickets on their own terms, to happen in the secondary resale market."
NOTE: More information on NATB is available at ProtectTicketRights.com and NATB.org, which also details the group's support of two pieces of legislation currently in consideration in the US to dissuade the use of ticket-buying bots.