Ticket sales for U2's MSG Sphere gig aren't going well. There are complaints. And now, no General Onsale. Here's what I think happened.
U2 is set to play a dozen gigs at the brand new MSG Sphere next to The Venetian Hotel in Las Vegas starting in September (UPDATE: Dates have been extended into November). Tickets went on sale today–and there are problems.
After a couple of days of pre-registration and Ticketmaster Verified Fan preparation, things apparently aren't going smoothly. Fan club people were met with denials for general admission spots and not upsold on other opportunities. Others, in the Ultra group of superfans–the people who have worked to earn the right to get first crack at tickets–also got zip. And now the general onsale has been canceled because of high demand.
Back up. There's a group of superfans who pay an annual fee for the privilege of getting first crack at concert tickets. Within that are two sub-groups: super longtime fans (the ULTRAs) and more recent sign-ups. You can guess which of them has been promised to be first in line.
Something went wrong with this sale and even members of the superduperfan subgroup were shut out. Yes, U2 managed to piss off their most diehard promoters.
So why did this happen? Let's take this step by step.
The Sphere holds 18,000 people. Twelve x 18,000 = A maximum of 216,000 tickets. That's not a lot of tickets for a limited run from a band as big as U2. That's the equivalent of a little more than four 360 Tour shows. And The Sphere production could potentially be as spectacular as anything U2 has ever done.
U2 has a global fanbase that would buy up all the seats for all 12 shows by itself if it could. There's certainly more than 216,000 of them on the planet.
But that number is misleading. You have to deduct the number of "holdbacks" required. These are the tickets held back for use by the venue, the promoter, the band, the label, products like American Express's Front of the Line, and so on.
This is Las Vegas. Hotels, concierges, and various fixers all over the city need tickets so they can comp the whales. The number of those tickets would have been carved out right off the top.
This is The Sphere's first engagement, it's coming out party. It will attract the Danny Ocean crowd and the see-and-be-seers.
In conclusion, if there is space for 18,000 people, I'd be shocked if there was 10,000 tickets available to the punters, super punters and super-duper punters per show. That means 100,000-ish tickets were never, ever going on sale.
At the heart of all this is a supply-and-demand issue. That the shows would sell out was a foregone conclusion. The question is how that supply was managed in the first place.
Did you try to get tickets?
Meanwhile, check out some of the offerings on the secondary sites. This can't be right.
Twitter is awash with complaints. (Thanks to Raven for the files.)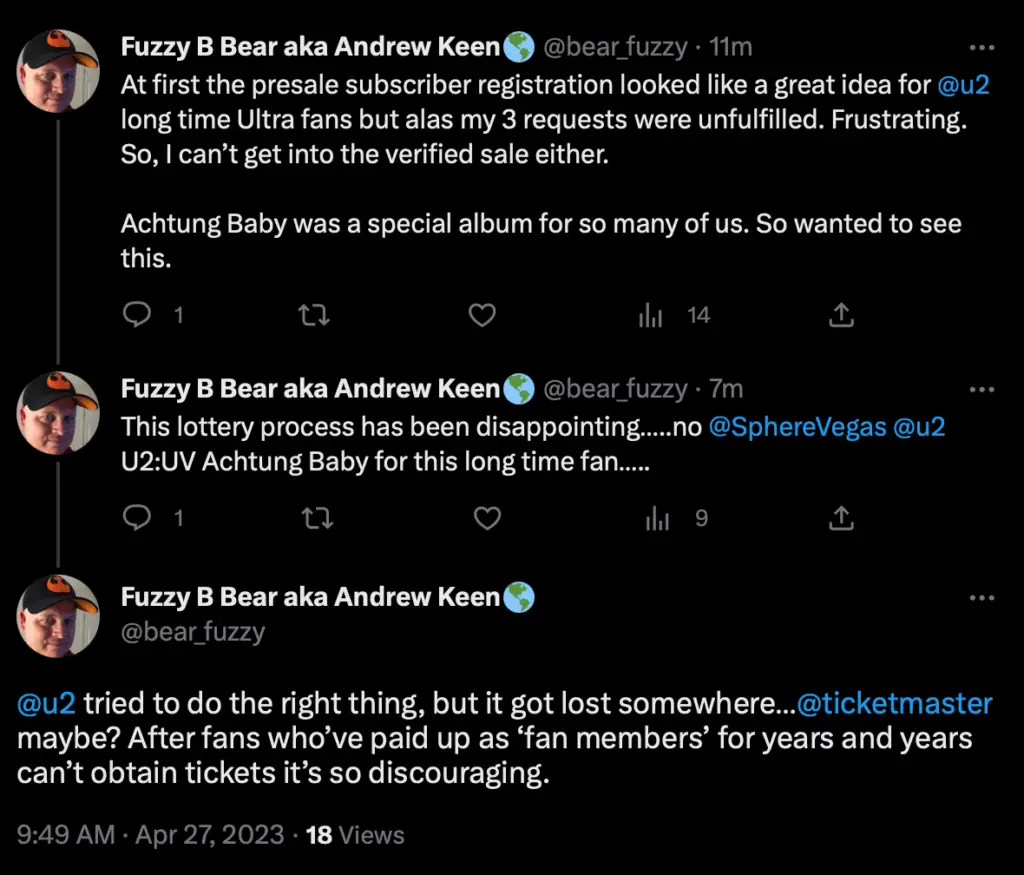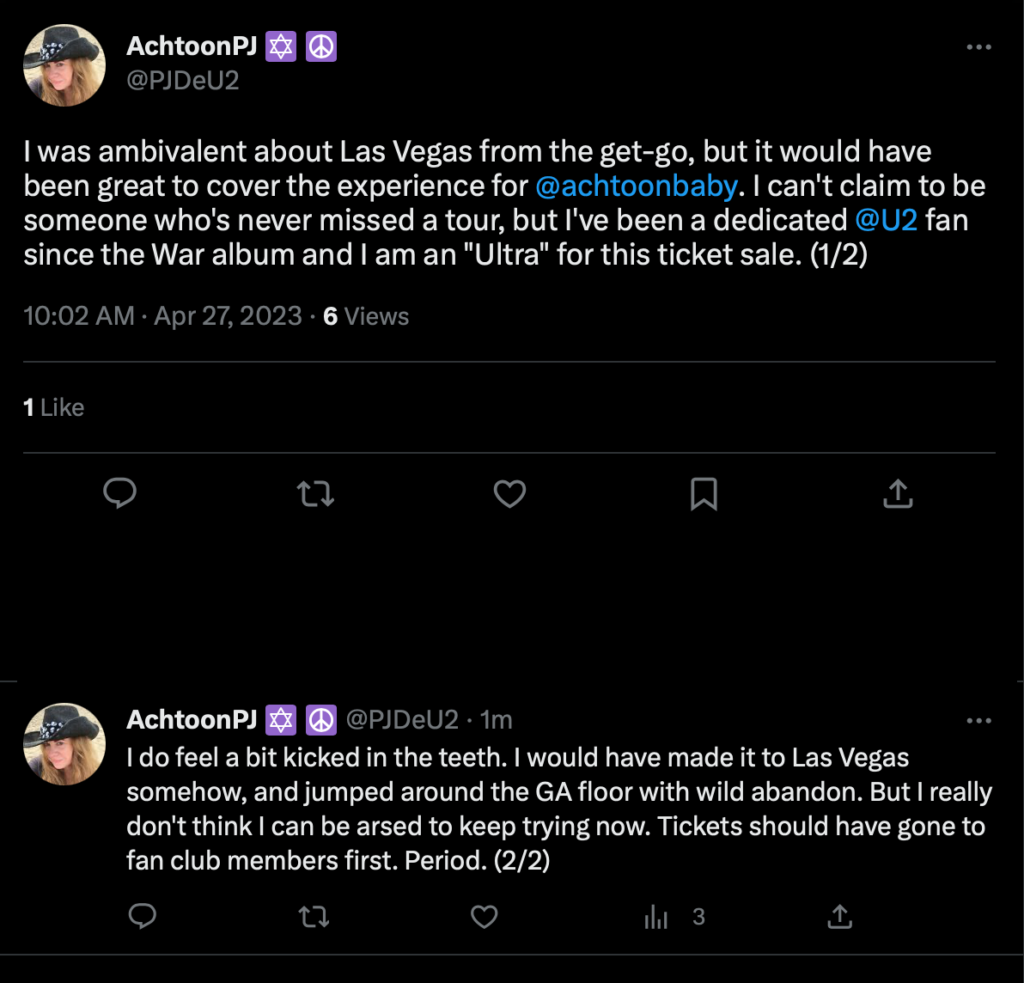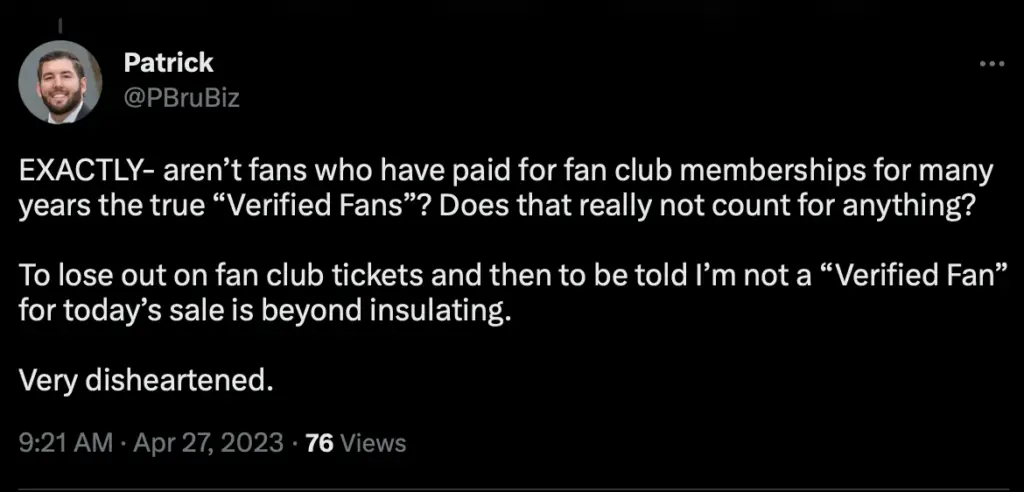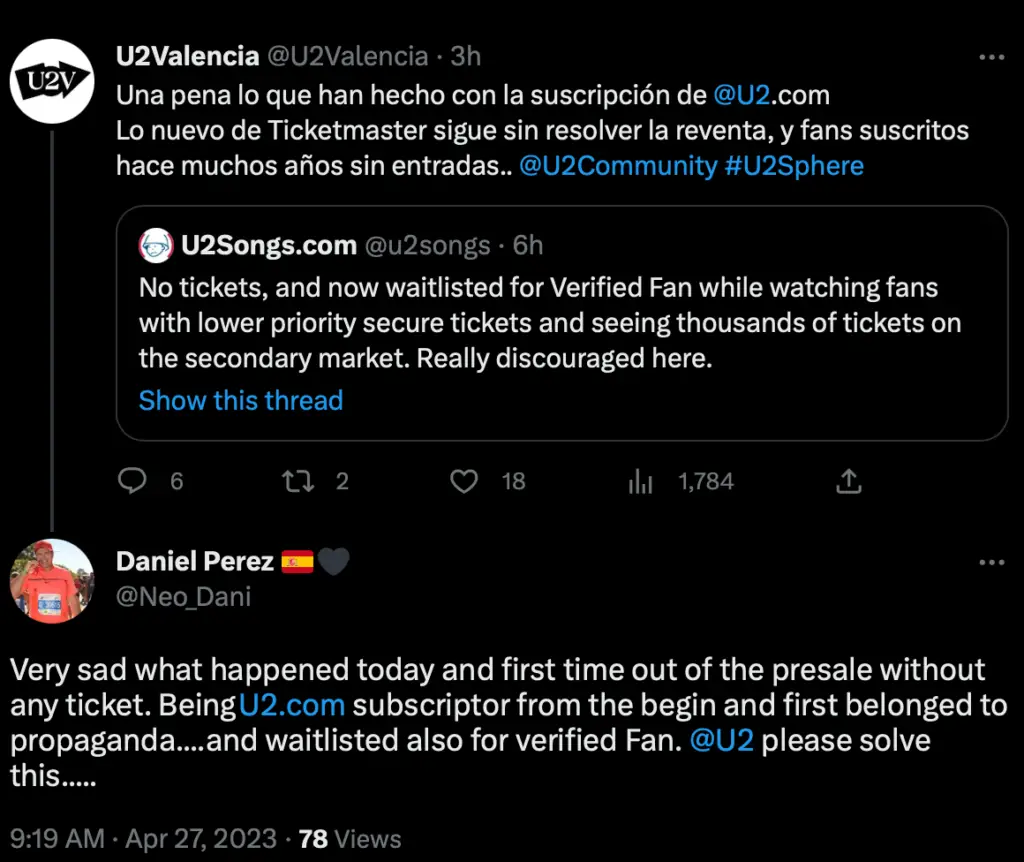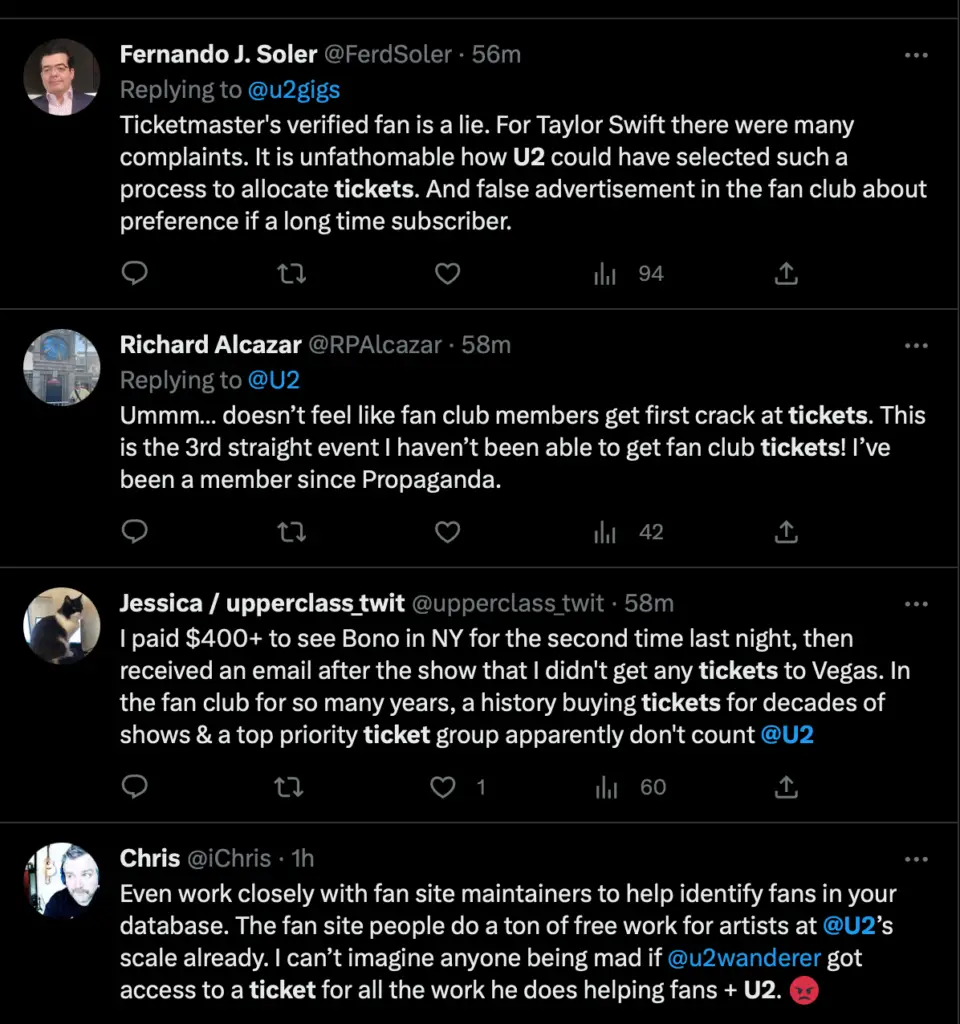 And after all that, anyone who hoped to buy tickets with the General Onsale: nope.