TikTok's year in music report is out
If it wasn't for music, TikTok wouldn't exist. And given the explosive growth of the platform over the last couple of years, it has turned into a money-spinner for both artists and labels.
In their 2021 Year in Music Report, TikTok tells us the following.
430 songs surpassed one billion video views in the last year. That's three times as many as 2020.
Over 175 songs charted on the Billboard Hot 100 in 2021. That's twice as many as the previous year.
We also have this map of the most popular songs in TikTok videos by country.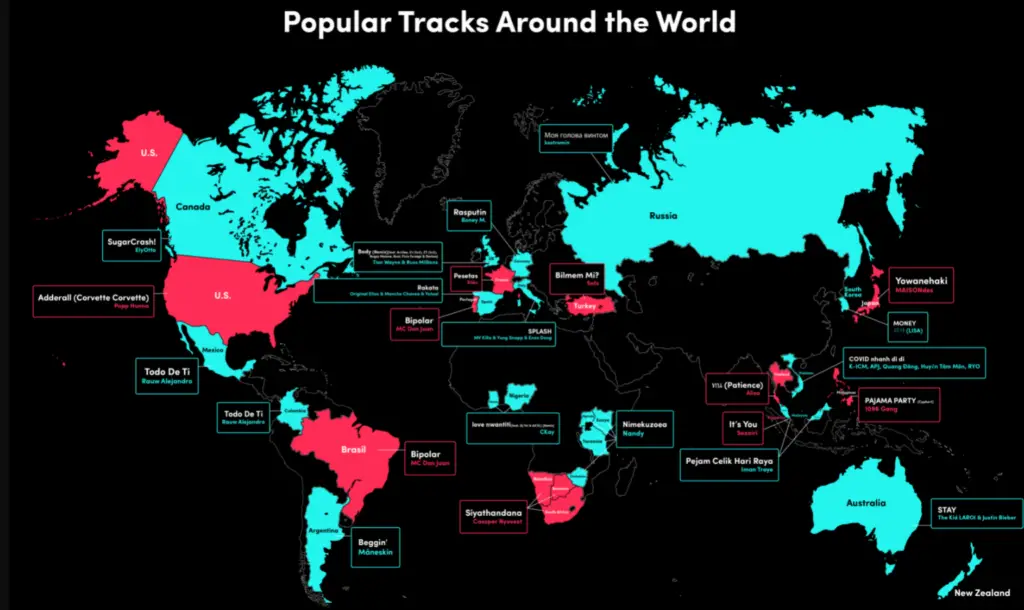 Globally, things shook out like this.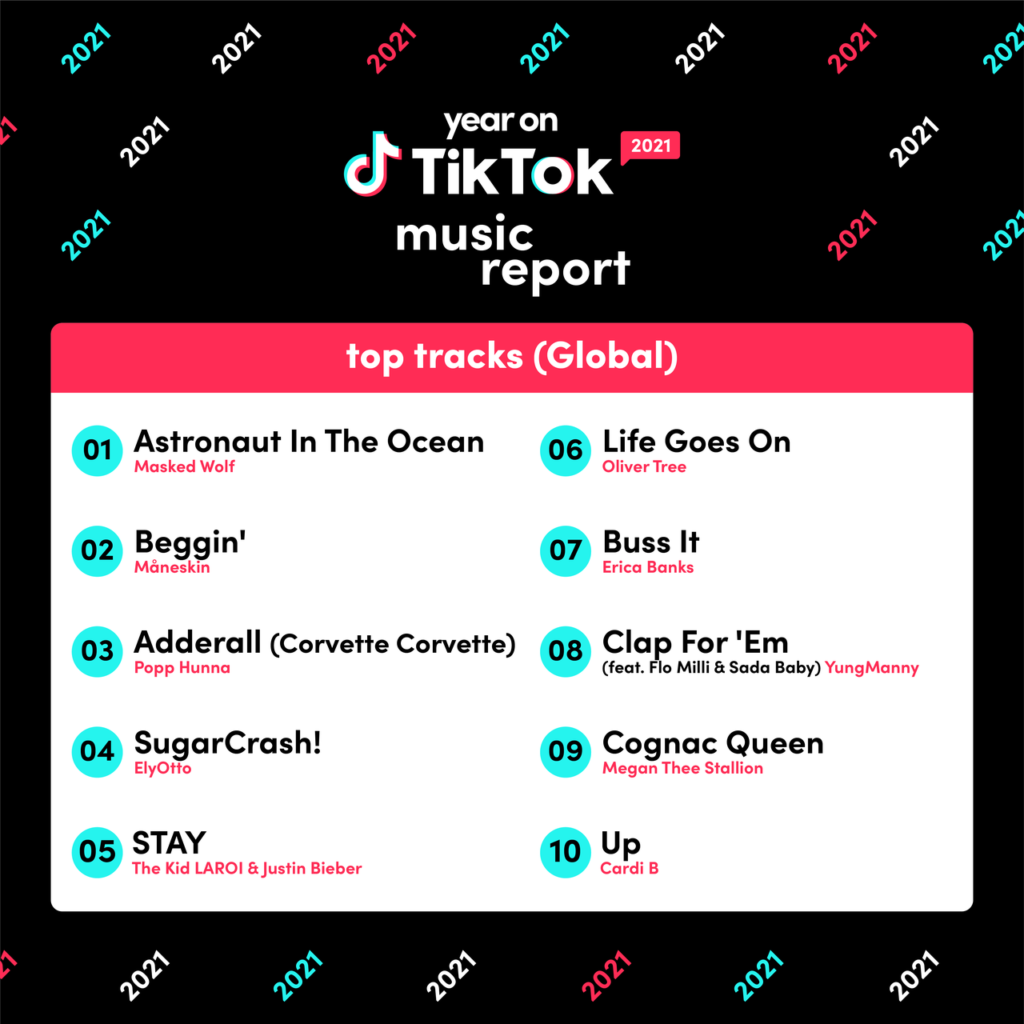 If you want to break things down by genre…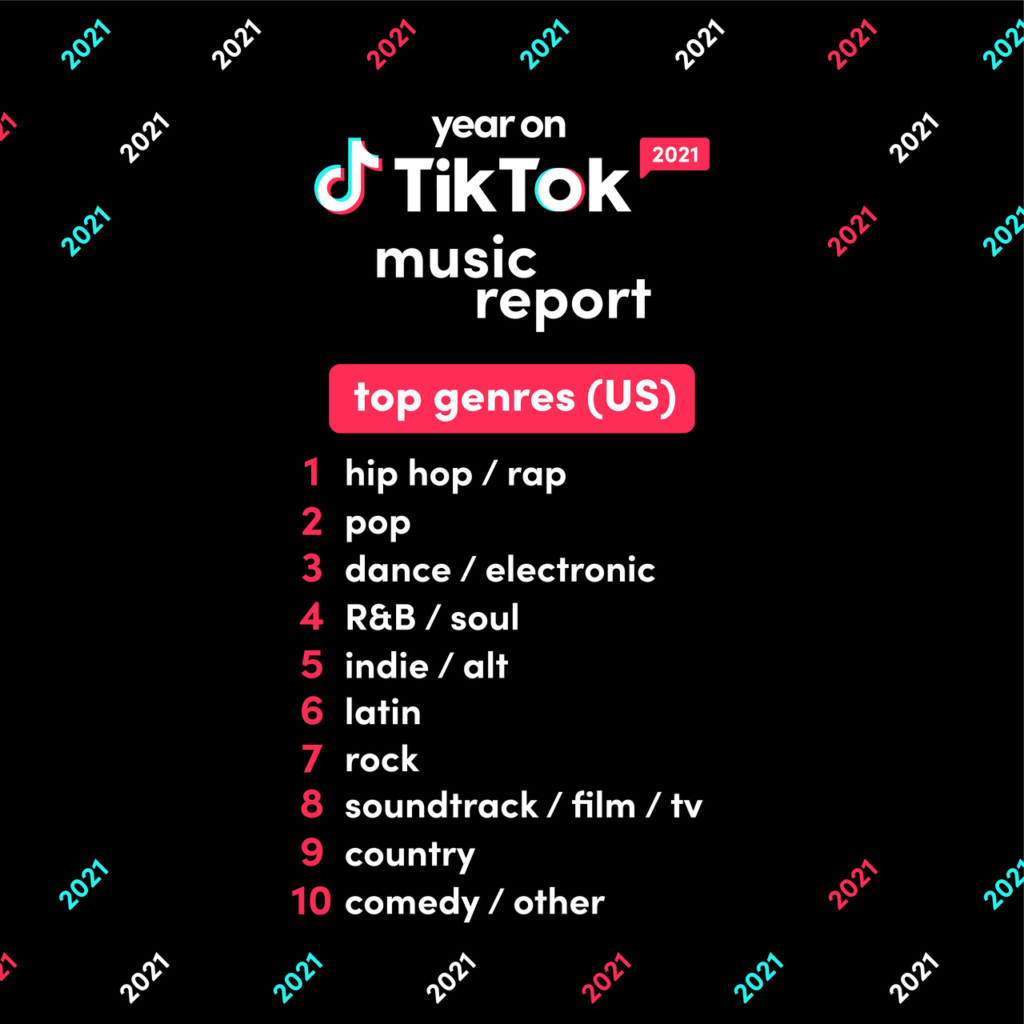 And because this is a rock-focused website, here are the top rock songs on TikTok in 2021. Note the success of Canada's Mother Mother.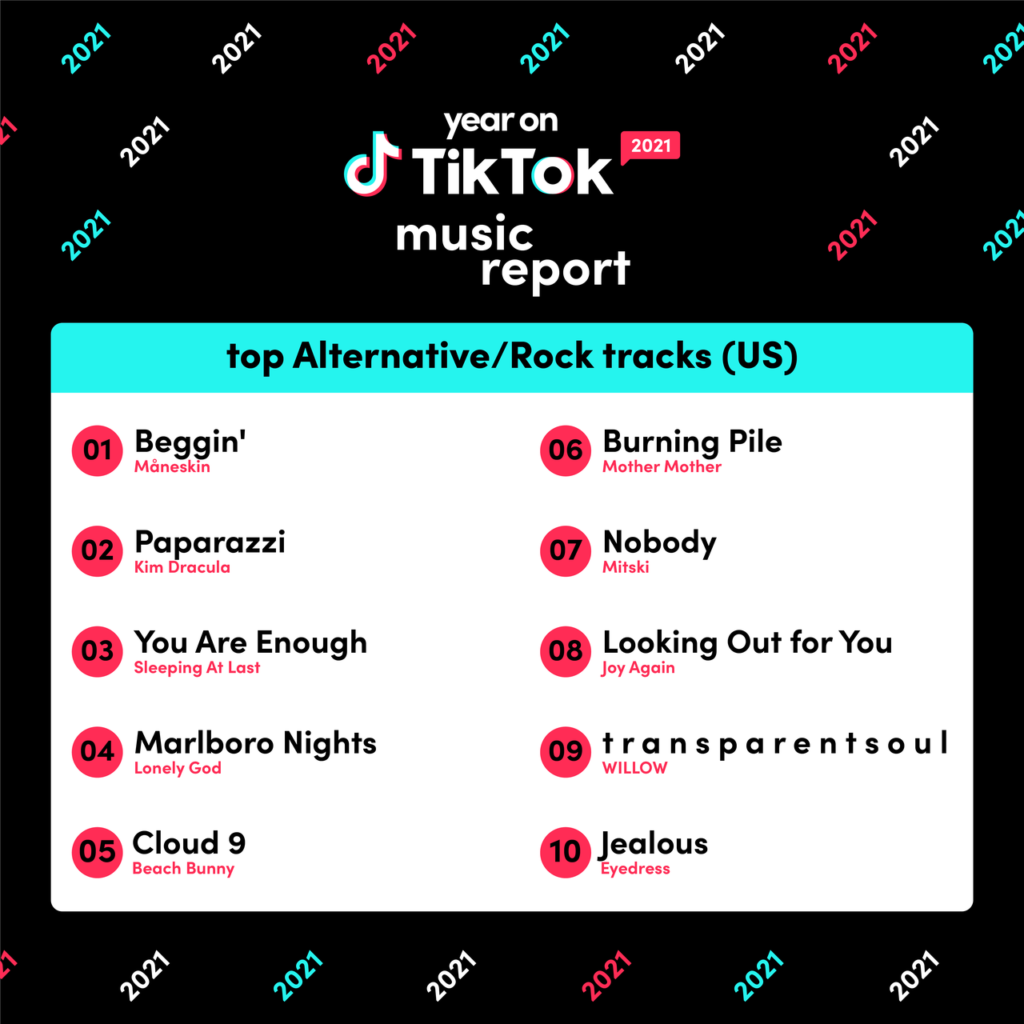 Most viewed artists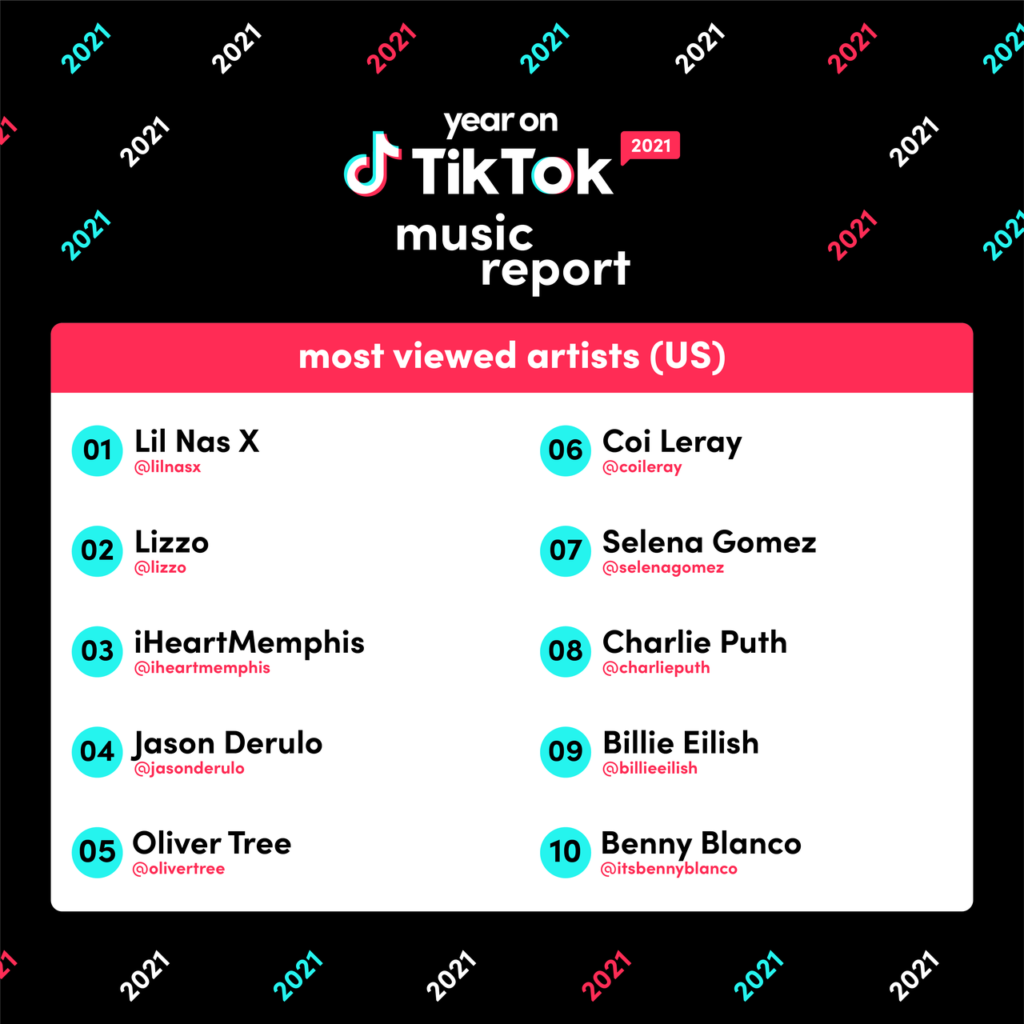 More fun with charts can stats can be found here.