Tim Tebow Headphones? Seriously?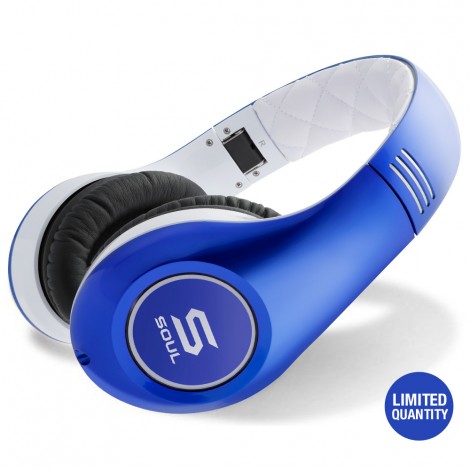 The Consumer Electronics Show featured all manner of celebrities pimping out new lines of headphones.
Lemmy was there to unveil Motorheadphones. Snooki showed off her gaudy blinged-out pieces of dreck. Dr. Dre's Beats was on hand to brag that the company now controls a staggering 40% of the headphone market.
But wait: is that third-string unloved Jets quarterback Tim Tebow over there? It IS! What's he doing at CES? If you guessed "endorsing a new line of headphones," you're right.
They're from"Soul" and given Tim's religious reputation, you know that doesn't refer to anything like soul singing. (It should also be noted that Ludacris and Usain Bolt also have their own Soul 'phones.) And you can buy your Soul (model SL300TEBOW) for the not-insignificant sum of $300.
Gizmodo was at the press conference. It did not go well. Not well at all.