Time to start thinking about Christmas gifts. Will this Marilyn Manson item make anyone's list?
I have to be very careful with what I write because Google's algorithms are always looking for what they consider to be offensive material. I have to leave out certain keywords that will flag this post. The last thing I want is for this site to be blackballed when it comes to AdSense revenue. God knows this thing makes barely enough money to cover its costs.
Therefore, I will simply post this picture. And yes, it's what you think it is.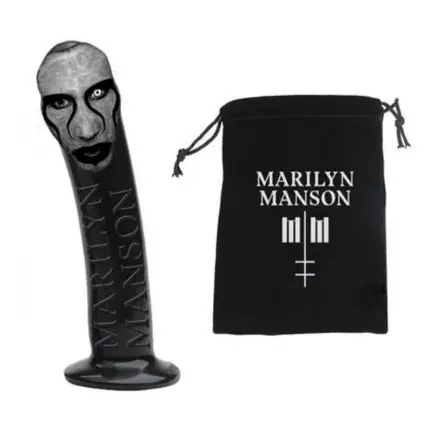 You can buy yours here for $125 US. Oh, and it's 8 inches tall and 1.5 inches in diameter. Just note that due to the hypoallergenic environmentally-friendly paint uses for the artwork that Manson's face may wear of with repeated use.
Merry Christmas, everyone.