Today could be a very, very, very bad day for Facebook
These are dark days at Facebook. The company is rightly being pummelled from all directions for the indefensible leak that led to the Cambridge Analytica scandal–up to 87 million compromised accounts now!–with governments around the world demanding answers. Mark Zuckerberg has to testify before Congress tomorrow. That should be fun.
Today all 2.2 billion Facebook users will see a News Feed tool that will show apps with which you share info. That's how the 87 million breached accounts–at least 81% of them are in the US with only about 675,000 in Canada–will find out if Cambridge Analytica grabbed their stuff. The message should come under the headline "Protecting Your Information" at the top of everyone's News Feed.
If you find that you've been had, you can shut off all the offending apps individually or turn off all third-party apps completely.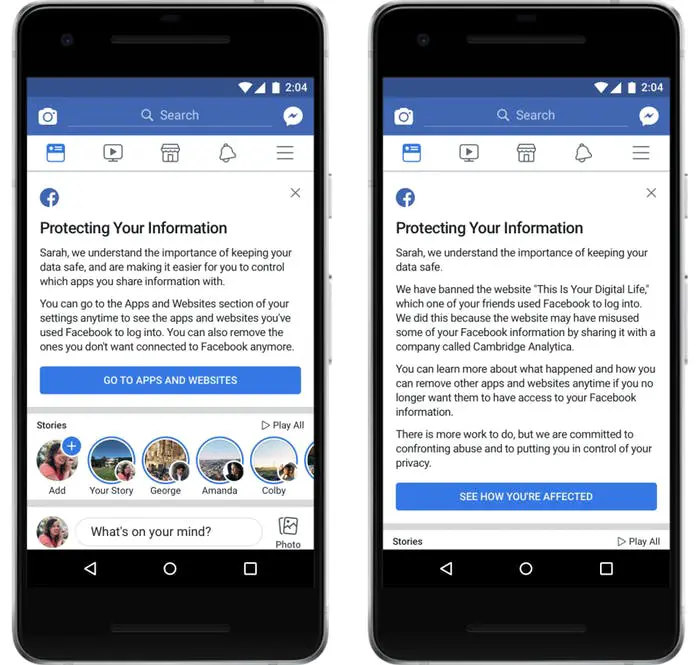 Here's the question: Will this quell or inflame the #deleteFacebook campaign?
Read more here.