Today is Vinyl Record Day! Let's Slap Something on the Turntable
Long before there was a Record Store Day, a spot on the calendar was reserved for old-school vinyl. The first Vinyl Record Day was held in 2002, back in an era when the format seemed to be sliding towards oblivion. It kept up that slide until 2008 when things suddenly reversed (We can thank Record Store Day for that!) to where we're now seeing double-digit growth in vinyl sales year after year.
So why August 12th? Because back on this day in 1877, Thomas Edition invented the phonograph. Okay, so his device was actually a rotating cylinder and Edison never intended his invention to be used for music storage, but never mind. Any excuse to celebrate vinyl is okay with me.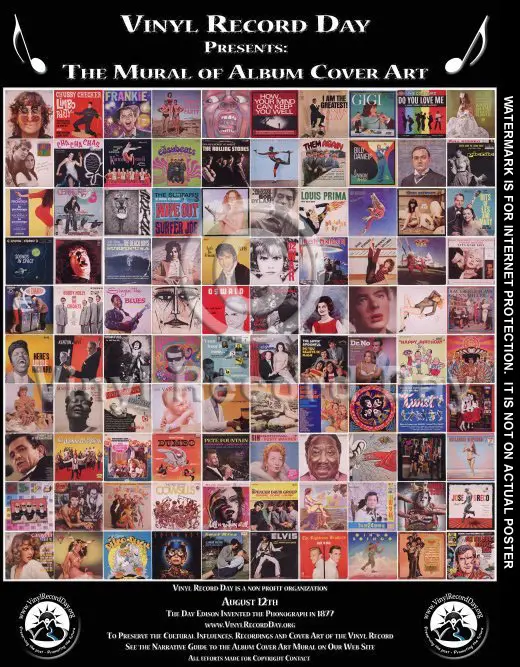 Yesterday, I was at the flagship HMV store on Yonge Street in Toronto talking to Global News about Vinyl Record Day.
That was followed by singer-songwriter Luke Austintalking about records.
How can you celebrate? Here's a suggestion by the event's founder.