Tom DeLonge's 700-Page Book on the Existence of Aliens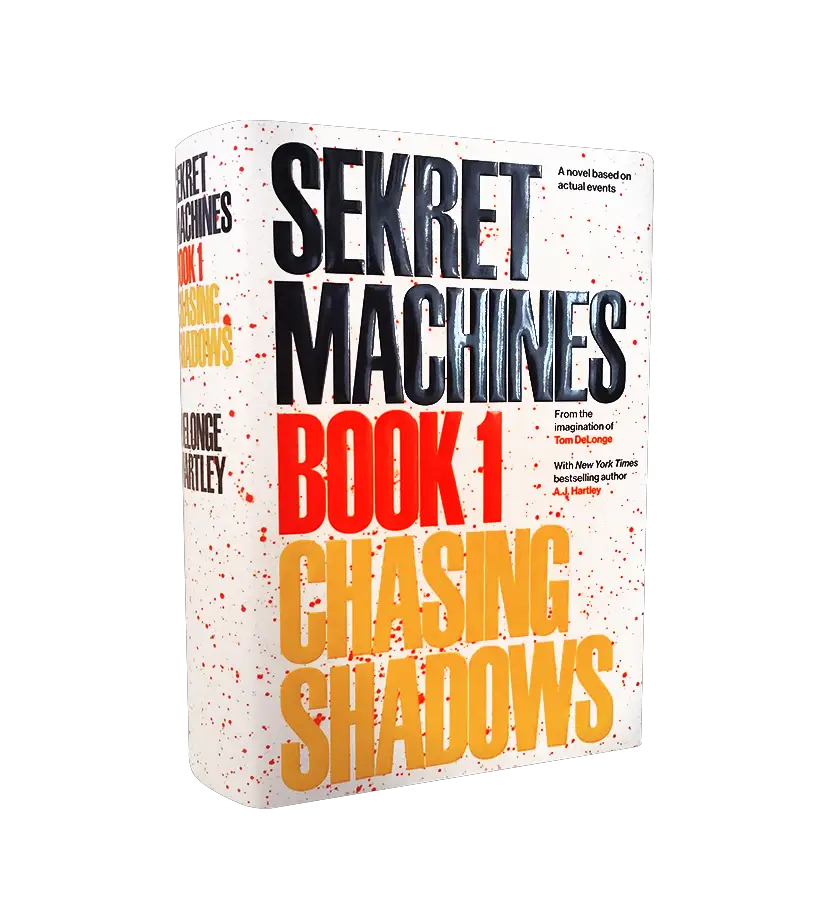 Depending on where you live on the "the-truth-is-out-there" spectrum, former Blink-182 guitarist Tom DeLonge may be (a) a kindred spirit: or (b) total crackpot. In the past, he's claimed that shady government forces have tapped his communications because of his intimate knowledge of the existence of aliens. Now he's ready to blow the lid off the cover-up with a new novel.
Okay, so it's a work of fiction, but Chasing Shadows (written with mystery novelist A.J. Hartley and set for publication tomorrow) is based on what Tom believes to be reality. The storyline, characters and events are (allegedly) lightly fictionalized versions of The Real Thing based on material found in highly confidential documents in his possession. Here's what he told GQ:
Read the whole interview here.