TONS of People Still Won't Pay for Music
No, this isn't another story about piracy and illegal downloading. It has to do with the millions of people who refuse to pay for music in the era of streaming music services. Business Insider published this chart showing the gap between paying subscribers on Spotify and those who are happy to use the ad-supported free tier.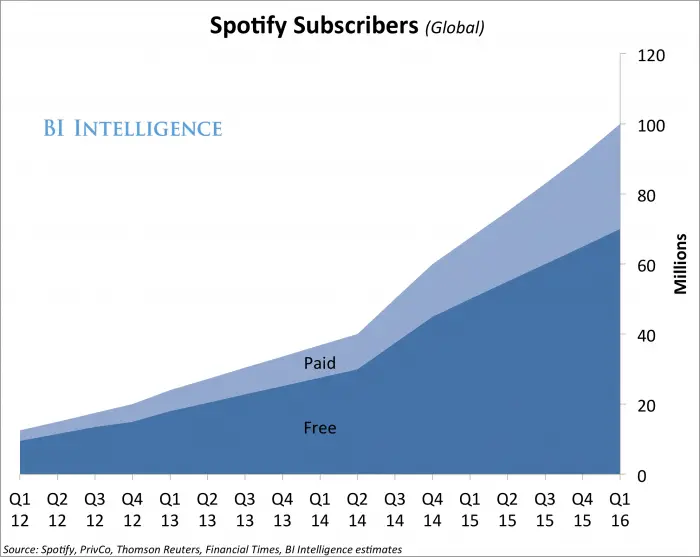 A couple of other stats:
About two-thirds of adults on the Internet stream music at least once a month.
Less than one in ten digital consumers pay for their music.
Read the whole report here.