Tool album half-done? Really?
As of the date on this post, it has been 11 years, 8 months and 20 days since Tool released their last album, 10,000 Days.  In that time, the Horizons space probe has been launched, visited Pluto and is now on the way out of the Solar System.
Today, though, hope. Actually, hope upon hope.
Back in December, drummer Danny Carey promised that there would "definitely" be a Tool album in 2018. Earlier this month, the wife of guitarist Adam Jones said the album was going well. And Tom Morello, one of the most honest men in music, claims to have heard material from the record, calling it amazing.
Now this: an Instagram livestream from Adam Jones saying that the "music is done" and "lyrics [are] coming in hard."
Here's a screenshot. Sort through Reddit for more clues.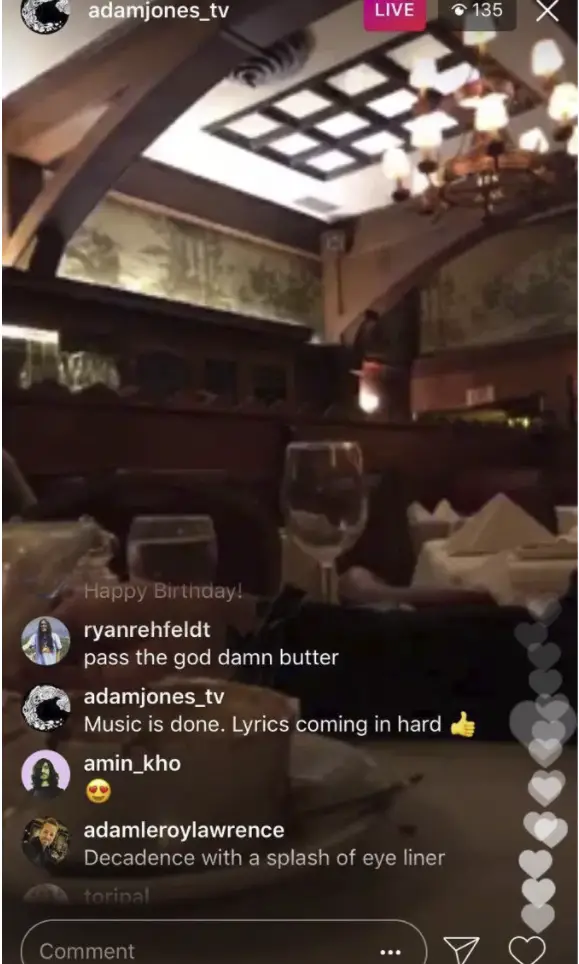 (Via Moe and Consequence of Sound.)