Tool album release update: "Between mid-May and mid-July."
Let's review what we know so far.
We know that recording of the new Tool album is complete.
Mixing has almost been completed, too.
Some people say that they've heard the whole album front to back.
We know that Tool is heading out on a summer tour May 5.
Depending which source you use, 10,000 Days came out on April 26 or May 2, 2006.
Drummer Danny Carey said "the plan" was to release the album in mid-April.
Then Maynard said that wasn't gonna happen.
We're confused. Still.
Yesterday, Maynard was on Twitter again. Here's what he said.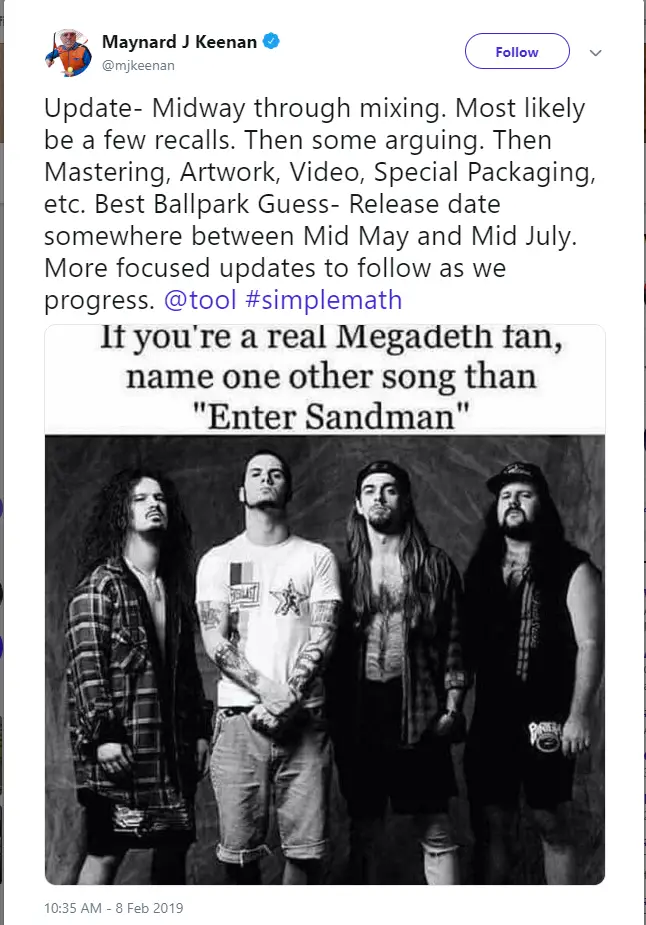 Okay, so we're down to a 60-day window. After waiting for 13 years, that's a big improvement.