Tool Guitarist Proposes to Girlfriend—at WWE Event
Adam Jones loves his pro wrestling. He was even invited to play the national anthem before WWE Summer Slam a couple of yers ago.
Sunday night, he was at the WWE Royal Rumble at the US Airways Arena in Phoenix and decided this would be the perfect place to propose to his girlfriend. Click on the image to see what happened.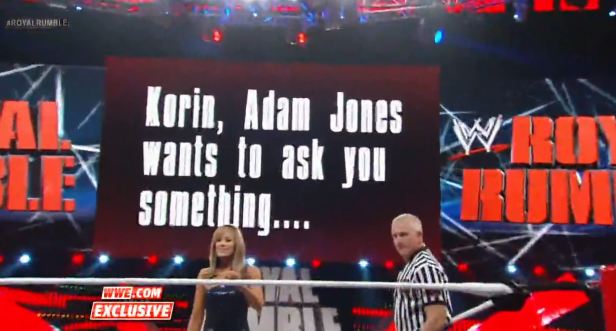 (Via WWE.com)