Tool's Recording a New Album? Really?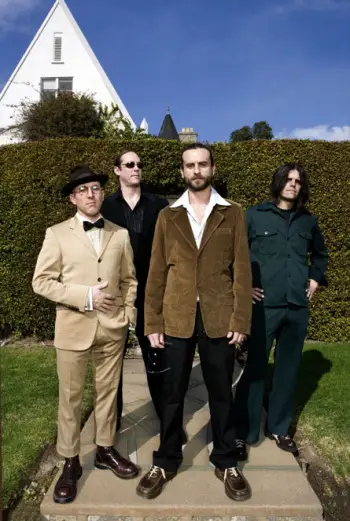 Apparently. See what you can decipher from this post on Tool's website:
But what about TOOL's new album, you ask? Are they still making progress with the writing and arranging sessions? Will they be working during the holidays as a Gamma ray-mutated pterosaur tramples on foreclosed gingerbread houses?
Absolutely! (for the quintillionth time), only with a festive pear-cinnamon cider replacing the Volto! Red Bulls. Actually, I've even seen part of a video from the band's next record – albeit this occurred during a strange time-slip that I recently experienced while pushing a shopping cart down one of the aisles at my local Ralphs (a place where cracks in paratime somehow seem to happen regularly).
While looking for *********, I saw some guy wearing a programmable display (UV) TOOL 'video' tee-shirt. Glancing at it, I could hear the haunting sonic structure of one of the new songs accompanied by the bizarre, vibrant, Adam Jones imagery (yes, on the soft, flexible 'screen' material – which, of course, was made from the best quality cloth-plants).
Wait a quark-flipping minute! Had I pushed the screeching cart many years into the future? Entranced by the dude's shirt, I watched as purplish amoeba-like things with a tangle of feelers morphed into intensely-colorful creatures. These were frightening, writhing chimeras and other mind-boggling bio-oddities of a demented (er… creative) mind. Were these some kind of "Saucer Wisdom" inspired piezoplastic receivers transmitted from Adam's thought-forms, or had he simply recorded one of his favorite nightmares?
And there's more. Lots more.