Top 10 Artists Who Should Be in the Rock and Roll Hall of Fame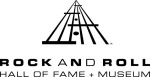 [Brent Chittenden is at it again. – AC]
There are a lot of musical acts in the Rock N Roll Hall of Fame… and non musical acts… and bands you've never heard of. And while I completely get we have to honor some lesser known acts there are a stunning amount of acts that DESERVE to be in the Rock N Roll Hall Of Fame that keep getting looked over for various reasons. Now before we start, three things:
Number 1: We are only looking at musical acts this round, no producers, managers, etc. We'll tackle them in another list.
Number 2: Anyone who has declined their nomination is not eligible for this list mainly because according to the Hall's official website, they are inducted anyways (The Sex Pistols and Axel Rose).
Number 3: We are going with the HoF's rules in terms of eligibility.
Now that we have that out of the way, here are the Top Ten Artists That Deserve To Be In The Rock N Roll Hall Of Fame.
10) Public Enemy
With RUN DMC and The Beastie Boys now firmly in the Hall, Public Enemy is the next hip hop act to make sense. One of the most influential hip hop acts EVER, Public Enemy has not only influenced hip hop but many rock acts as well. Public Enemy showed what you could do combining rap with social consciousness and an amazing sense of production.
9) Joy Division / New Order
Joy Division is a band that had only two proper albums but managed helped create the new wave and goth genres as well as serving as a huge influence for a ton of rock and industrial bands. I'm also including New Order at the same time because it was pretty much the same band that went into a different direction and helped introduce electronic and house music into rock.
8) Kraftwerk
A long shot I suppose but it would be wrong not to mention Kraftwerk on this list. Not only did these German electronic pioneers influence tons of New Wave and Synth bands (OMD, Depeche Mode, New Order) but they also had a lasting effect on hip hop, techno and house.
7) Peter Gabriel
Initially, I was going to avoid people who are already in the Hall for other reasons (Gabriel was inducted as part of Genesis in 2010) but the sheer innovation of Peter Gabriel's solo work needs to be recognised. From bringing the idea of "World Music" to the attention of the masses to pushing stage and video performances to their limits, Gabriel deserves a spot of his own.
6) The Smiths
Perhaps it's due to being more known in the UK than in the US but I think The Smiths deserves a nod. Their influence can be found in tons of indie rock and pop bands, the genre of Britpop as well as popular culture in general. Books and plays have been inspired by The Smiths. And maybe this could be the thing to get the boys back together for one last performance. Yeah, right.
5) Graham Parsons
While not the biggest name on our list, his influence has gotten bigger in the past ten to fifteen years. Parsons was one of the first guys to combine elements of rock and country which still reverberates in artists like Emmylou Harris and Wilco.
4) Weird Al Yankovic
"WHAT THE HELL IS BRENT THINKING? WEIRD AL?" Hear me out. Weird Al is a "novelty" act right? A "novelty" act that has been making hit albums for 30 years. Yes, a large portion of his catalogue is made up of the music made by others with re-written lyrics but how is that any different from a number of the Motown acts that are in the Hall? And to be fair, Al is a pretty solid comedic song writer, Devo has stated that Dare To Be Stupid is the best Devo song ever written despite the fact it's not an actual Devo song. His parodies are often seen as a rite of passage in the music industry. You've made it if Al has covered you. Doesn't all of this earn him a slot?
3) Black Flag
Blag Flack was probably the most important band to come out of the American Hardcore scene. Much like The Ramones, wherever Black Flag went, as soon as they left town, three new punk bands sprouted up. Beyond punk, Black Flag also had an influence on metal and grunge with everyone from Slayer to Nirvana.
2) Rush
An underdog in getting in, Rush has built a huge fan base as well as influencing a huge amount of musicians. The key argument in Rush's favor would be quality of quantity. Their influence may not be in thousands of bands but those bands that were tend to be really good musicians like Les Claypool and Trent Reznor.
1) Kiss
I am not a Kiss fan by a big stretch. I don't mind their hits but I am not part of the Kiss Army by any stretch of the imagination but the fact remains that Kiss has influenced more rock bands then you can shake several thousand sticks at. From Pantera to Gwar to Garth Brooks, Kiss's sense of rock and showmanship have left a huge mark on rock. And as much as I may not be a fan, I'd be willing to be there are almost as many Kiss fans as there are fans of ABBA who were inducted in 2010. Not to mention the fact that the Hall currently has a ton of Kiss memorabilia in it!
Special thanks go to all of the people on my various Facebook pages who contributed ideas for this list. But there is so many other bands that were almost in the top ten. I heard very strong arguments for both Cheap Trick and The Monkees. Jethro Tull and The Cure almost sneaked in there as well. Who do you think should get into the Hall of Fame? We will revisit this list so please make your thoughts known in the comments below.