Top 10 Car Guys in Rock'n'Roll
As they say on Top Gear, I am a major petrolhead. I love cars, especially exotic high-performance machines. If I won the lottery, I'd immediately order a McLaren MP4-12C and a Ferarri 458. Then I'd slap down a deposit on the new Porsche 918 and use whatever is left over to get me a bespoke Bugatti Veyron.
Alas, this scenario looks hopeless, so I have to live the dream through other people–like this rock'n'roll car guys. Resident listmeister Brent Chittenden and I have collaborated on this list of guys who can probably have whatever cars they want. – AC
Ever notice that when guys get rich one of the first thing they go out and do is buy some awesome car? Take Justin Beiber for example. Over the past few years he went out and bought a Porsche F430, a Cadillac CTS-V and a 997 Porsche Turbo. The crown jewel of the Beeb's collection is a Fisker Karma in a very bright chromey finish. (I imagine so he can cook eggs on it in the LA sun). [And no wonder the paparazzi have little trouble finding him. – AC]
But for some guys, it's more than a status symbol. It's a very part of their being. It's not "look at how rich I am" it's "I love cars." With that in mind, we present to you our list of the Top Ten Car Guys in Rock N' Roll.
1. Billy F. Gibbons
Not only is he in ZZ Top, the best thing about tv's Bones and has some world renowned facial hair, Gibbons is a serious gear head. His collection tends lean towards classic cars and customs. This of course includes a '33 Ford Coupe that was customized into the "Eliminator" and a '48 Cadillac Sedanette turned into this awesome custom called CadZZilla.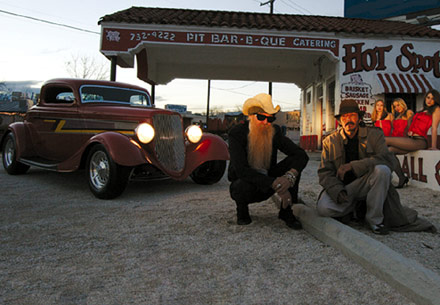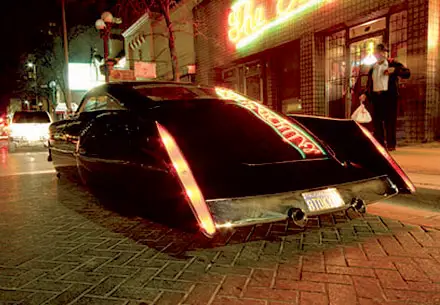 2. Nick Mason
The drummer for arguably one of the most important bands of all time, Pink Floyd's passion for cars is huge. Not content to just collect cars, Mason also races them, having competed in several races including the 24 Hour Le Mans, which he completed. The high point of his collection is probably his Ferrari 250 GTO of which there were only 39 of them ever made. Another pride and joy is his bright red Ferarri Enzo, of which only 399 were produced. That's the car Top Gear borrowed.
3. Eric Clapton
Clapton not only has an awesome car collection that is filled with stuff the average car collector (such as a 250 GT Berlinetta Lusso and a 612 Scaglietti) can't buy, Eric also has a car no one can buy. A one off version of Ferrari 458 Italia called the SCP-12 EPC. Body and interior completely redesigned for this model, Ferrari vowed to make it a one off and at the estimated two year build time for around $4.75 million, one should hope Eric has the only one.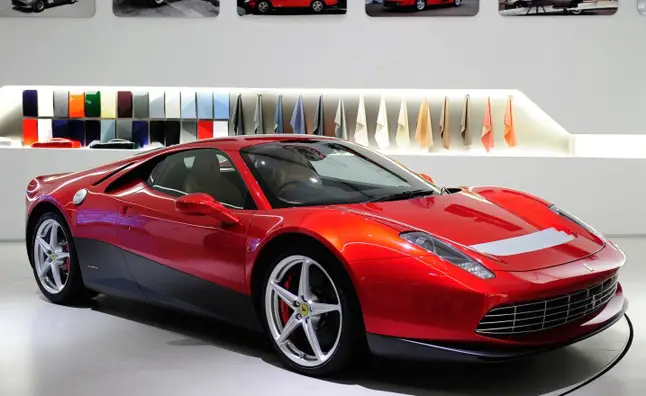 4. Brian Johnson (AC/DC)
Another rocker with a need for speed, Brian collects and races. His collection includes Rolls Royces, Audi's and Bentleys as well as many a few vintage racers. Brian's racing has included numerous charity races and the 2012 Rolex 24 at Daytona where he placed 12th in the Daytona prototype class.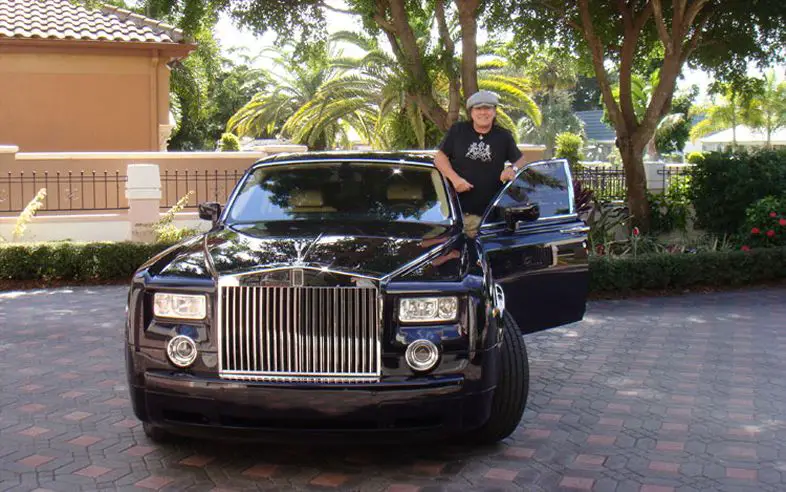 5. Jay Kay
The lead singer for Jamiroquai has more cars than he does hats (hats stand around 50, cars stand at 75). His collection includes multiple Porsche's (a 356 Speedster, a 911 Carrera and a 911 GT3 RS), a Maserati Quattroporte, a Maserati A6G/54 and many others. Like others on this list, Jay Kay also races and has been caught doing 179 km an hour on a public road causing him to lose his licence for 48 days. And then, of course, there's his Enzo.
6. Wyclef Jean
Wyclef's music career may have taken a back seat to his political aspirations and charity functions, but Wyclef Jean has assembled quite the collection of cars. Owning somewhere around 37 exotic and rare cars, Wyclef's collection includes Pagani Zondas and McLaren F1's.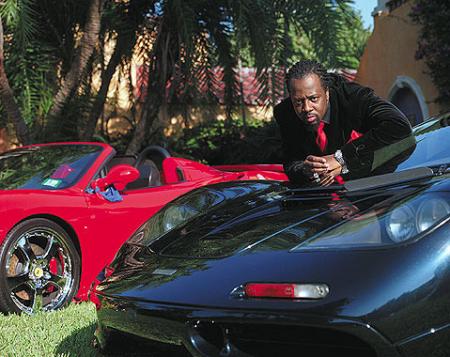 7. Slash
The last time Slash and I met, we spent almost as much time talking about cars as we did about music. He's a major fan of Aston Martin. This V-12 Vanquish is his latest ride.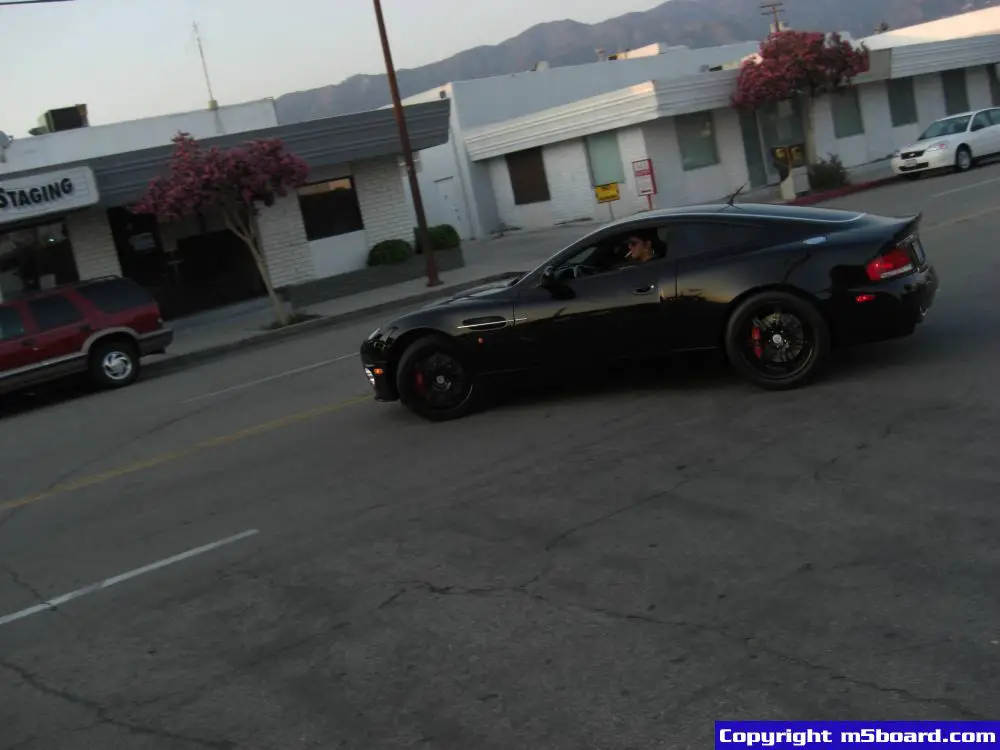 8. Bruce Springsteen
Bruce not only writes about cars, he also likes to drive them. This is one sweet 1960 Corvette.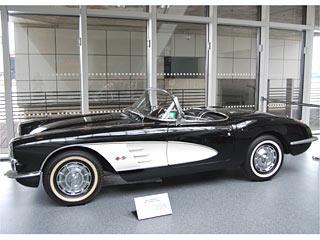 9. Janis Joplin
Not a guy, but a fan of Porsche. Check out his wildly painted 1965 356.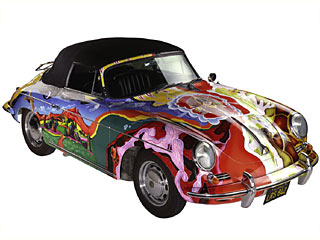 10. Andrew Ridgely
Okay, so this isn't very rock'n'roll, but it's worth a mention. When Wham! split, Ridgely tried his hand at Formula 3 racing. That didn't last very long, but still, you gotta give him props for giving it a shot.
Any other rock star car afficiandos we missed?