Top 10 Crazy Drummers…EVER
Equire has published a list of The 10 Craziest Drummers Ever. It's not bad, but I'd like to tweak it somewhat.
10. Animal
Any list of drumming craziness music include my favourite muppet. He took on Buddy Rich, fer crissakes.
9. Tommy Lee
First, the band likes to play drums upside down. Second, he tours with a Jaegmeister machine and acts as the enabling bartendder backstage. And third, he was on a life-long quest to acquire hepatits C.
8. Ginger Baker
The Cream man is not a particular nice person as evidence in the new documentary, Beware Ginger Baker.
7. John Bonham
See "The Shark Incident." Also see "alcoholism."
6. Bill Rieflin
I'm sure Bill is a lovely, lovely man, but my image of him will be what I saw onstage at the 1992 Lollapaloooza Festival. While Al Jourgensen and the rest of Ministry degenerates where off their heads, Bill appeared onstage in dress pants, a nice dress shirt drinking tea from a china cup and saucer. That normalcy in the midst of so much hellfire chaos made him seem more than a little crazy. Maybe "eccentric" or "normal" and better words.
5. Topper Headon
He went from writing "Rock the Casbah," one of the Clash's biggest hits, to a drug-addled busker on the London tube over the aspace of a just a couple of years. Things are better now.
4. Terry Bozzio
Technically, Terry might be one of the most gifted players of all time. He once had a gigantic kit dubbed the S.S. Bozzio that was the size of a Range Rover. And he had no trouble with his wife, Dale, becoming a porn icon.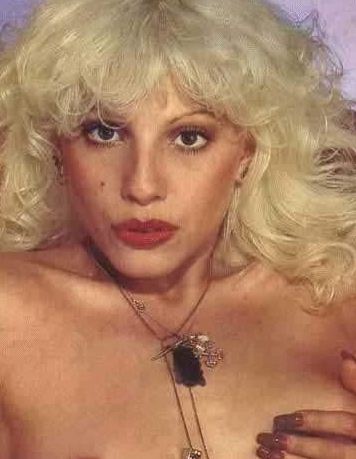 Click on the image if you must. Beware its NSFWishness.
3. Iggy Pop
Although he became known as a frontman, Iggy's first instrument was the drums. That's Iggy in the centre with his first band, The Iguanas.
2. Steve Moore
And when I say "crazy," I mean this in the most positive way possible. For more, Google "Drummer at the wrong gig."
1. Keith Moon
No contest. Not only was he insanely self-destructive, he once killed his chauffeur by accidentally driving over him.