The Top 10 Workout Songs of 2016
If you sign on to RunHundred, you'll be greeted with this message.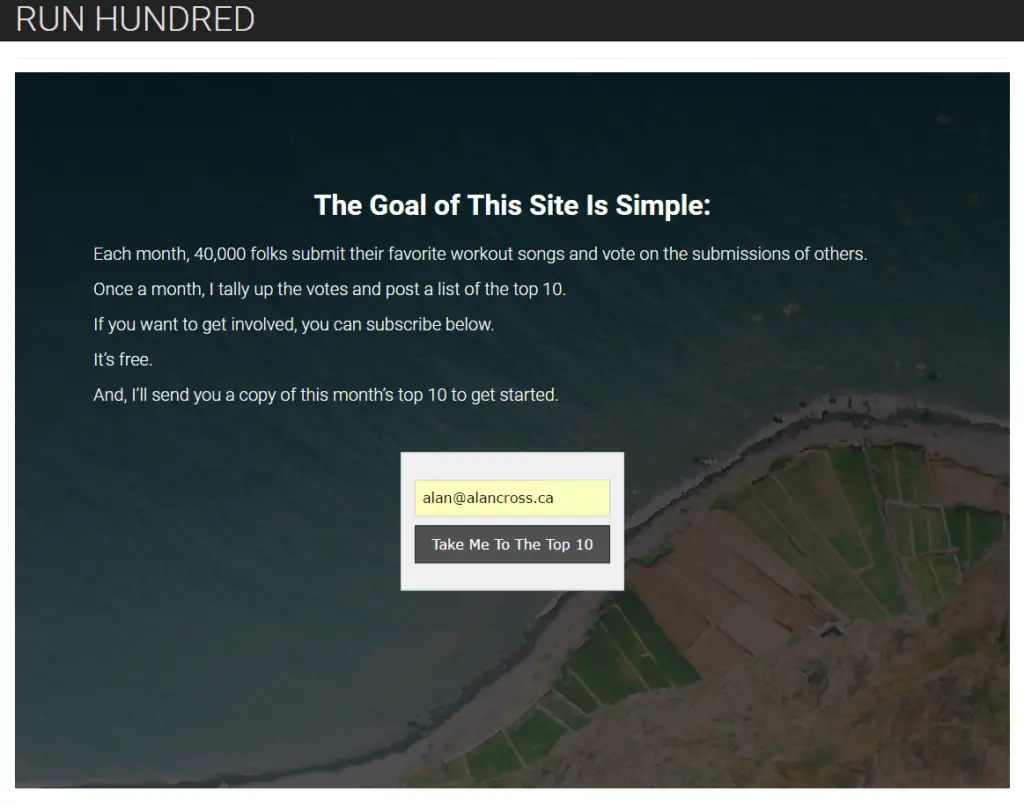 Okay, I'll bite. Some 65,000 people are polled by the site on a weekly basis.
Once you confirm your subscription, you're presented with a plethora of choices for workout music including an email that offers up this week's top 10 workout songs. I'll leave it to you explore the many corners of the site, which allows you to sort music by tempo, genre and decade. Then you'll get a page that looks like this: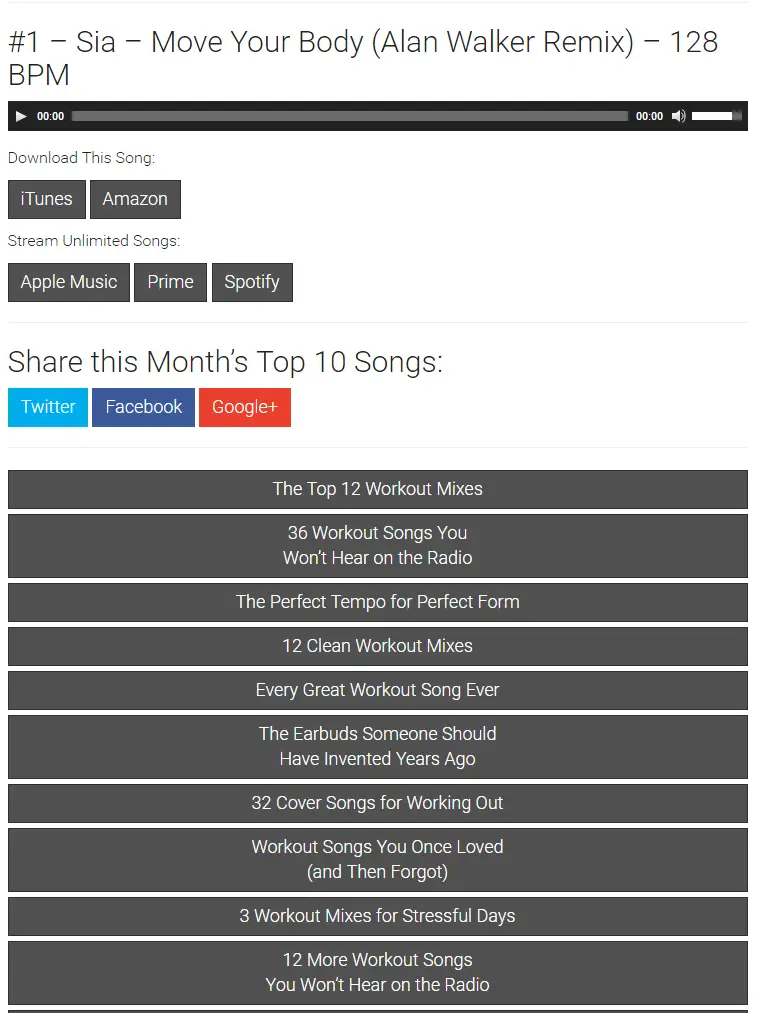 Meanwhile, here's an aggregate list of the most popular workout songs of 2016. Note that the average BPM is 113, which isn't exactly going to burn a lot of fat for you.
Flo Rida & Jason Derulo – "Hello Friday (Owen Norton Remix)" – 128 BPM
Ariana Grande – "Into You" – 108 BPM
Jess Glynne – "Don't Be So Hard on Yourself" – 121 BPM
Pitbull – "Freedom" – 118 BPM
Sia – "Never Give Up" – 91 BPM
Calvin Harris & Rihanna – "This Is What You Came For" – 124 BPM
Ellie Goulding – "Something in the Way You Move" – 109 BPM
Pink – "Just Like Fire" – 82 BPM
Fitz & The Tantrums – "HandClap" – 140 BPM
Justin Timberlake – "Can't Stop the Feeling" – 113 BPM