The Top-Selling Artists of All Time: You'll be Surprised Who Made the Top 50. Take This Quiz.
Beatles on top, Elvis, Zeppelin and Eagles in the top five. The usual suspects, right? Well, let me just ask these questions. (No fair scrolling down for the answers. At least give it your best shot first.)
1. Who has sold more records, Garth Brooks or Michael Jackson?
2. Has AC/DC sold more records than Billy Joel?
3. Would you put your money on Barbra Streisand or the Rolling Stones as the bigger seller?
4. To the nearest ten million, tell me how many records Kenny G has sold.
5. Pick a winner from these three: Guns 'N Roses, Alabama or Kenny Rogers?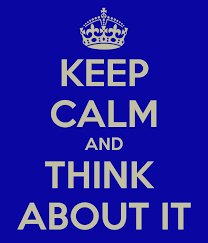 ANSWERS
1. Garth Brooks by a substantial margin: 148 million to 81 million. I know!
2. Billy Joel: 82.5 million to 78 million.
3. Babs by a nose: 68.5 million to 66.5 million.
4. 50 million (the actual number is around 48 million)
5. Score them like this: Kenny Rogers (47.5 million), Alabama (46.5 million), GnR (44.5 million).
Have some fun with the rest of the list here.