Toronto Mayor Rob Ford Impressed with Austin; Vows to Bring Big Outdoor Festival to Toronto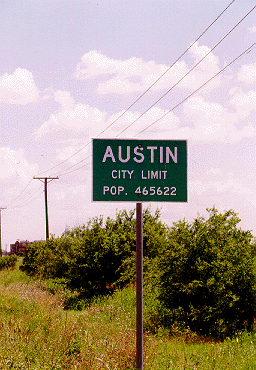 There's been much written about Toronto's trade mission to Austin, Texas, in order to learn how a city of less than a million of people can attract $1.5 billion in revenues from music ever single year. Hell, Austin brings in $300 million just with the two weeks of SXSW every March.
Mayor Rob Ford is impressed with what Austin has accomplished and has already vowed to bring some kind of big outdoor festival to Toronto.
Hey, I'm all for that, but it's not like it hasn't been tried before. The problem isn't with signing up talent, selling tickets or all the infrastructure that goes with such a thing. It's the lack of a proper venue.
As someone who has experience in attempting to stage large outdoor shows, I can tell you that doing something like this in Toronto is near impossible because there's nowhere to go.
Toronto Islands? Lovely, once you get there. But there are issues with getting the gear to and from the islands (boats cost extra, you see). And let's not even begin to talk about the long lines for the ferries for attendees.
Old Fort York? Again, very lovely, but limited in capacity. Anything over 3,500 people and it starts to get squishy.
Downsview Park? In theory, it should be the perfect spot: lots of open acreage on a subway line more-or-less smack-dab in the centre of the GTA. The problem? It's administered by three levels of government and a private aircraft manufacturer. Good luck with all the red tape and competing interests.
Somewhere in the city's environs? Hey, if you know of a big open field that meets all the criteria of being able to hold a music festival with 75,000 fans, lemme know. I'm all ears.