Toronto Mods and Who Fans: Meet Pete Townshend in Person Tomorrow Night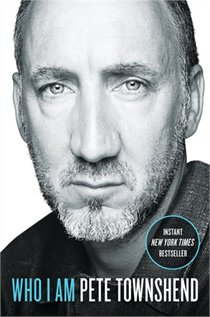 Click on the image for more infoOne of the finest rock autobiographies I've read this year–in fact, one of the best I've ever read–is Pete Townshend's Who I Am. It's an incredibly detailed first-person account of the life of one of rock's biggest guitar heroes.
Pete is now on a promotional tour for the book. His Toronto stop will be at the Indigo store at the Manulife Centre in Toronto tomorrow night (November 22).
I've been asked to conduct a live public inteview with Pete startingt 7. At 7:30, Pete will start signing books for anyone who buys a copy.
Talk about an awesome idea for a Christmas present, huh? And how many chances will you get to come face-to-face with an honest-to-god rock legend?