Traffic to Spotify's cancellation page is up 200%
The backlash against Spotify created by the Joe Rogan controversy and ignited by Neil Young's boycott seems to have legs. According to a company called SimilarWeb, visits to Spotify's cancellation page spiked by 196% during the last couple of weeks of January. What we don't know is how many people actually went through with killing their subscriptions.
There are more stats from Signal Hill Insights. It shows that Canadians believe that Spotify has a responsibility to monitor what Joe Rogan says and then exert editorial control over the content, specifically the stuff that could endanger public health. Check out the graphic. The full study can be found here.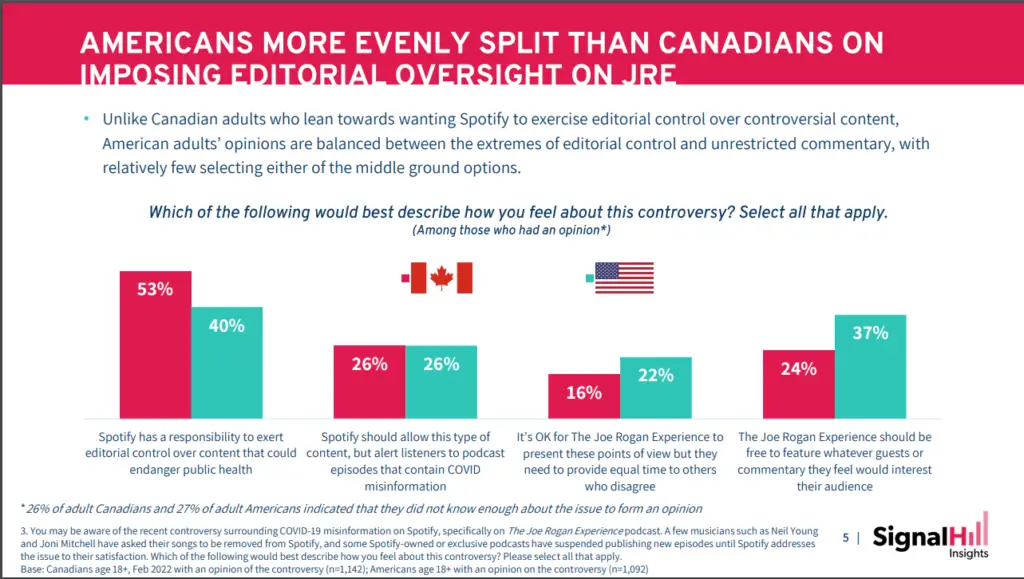 And check out these comments.