More Tragically Hip Vinyl Coming
Universal Music Canada has announced the release of three pieces of Tragically Hip vinyl: Day for Night (1994), Trouble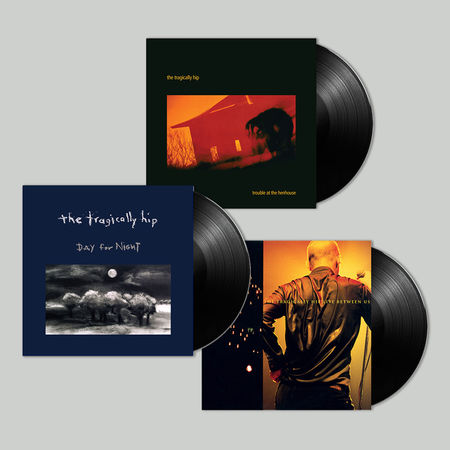 at the Henhouse (1996) and Live Between Us (1997). All three will be available as double discs on 180-gram vinyl and fully remastered by Bob Ludwig.
Hardcore Hip fans know that this is a genuine Big Deal because the none of these records have been available in vinyl form for years. Collectors have been trading original existing copies for anywhere from $400 to beyond $1,100 per copy. (The rare American edition of Live Between Us on vinyl through Sire Records is especially coveted.) The good news that the new editions will sell for around $30 each.
Nothing will be available until April 21, but you can pre-order each album separately or in a bundle here.