Training Tip for Drummers from Travis Barker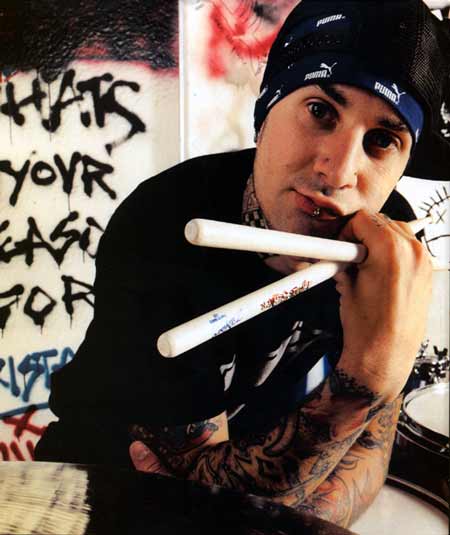 One of the most physical drummers you will ever see is Travis Barker from Blink 182.  He really goes for it during shows, soundchecks and recording sessions.  So how dic he develop such great stamina? 
Boxing.  For years, he sparred with real opponents three or four times a week.  Travis loves this kind of training and recommends boxing for drummers for several reasons. 
First, it forces you into great physical condition, not only aerobically and strength-wise.  Second, it's great for developing superior eye-hand co-ordination.  And finally, you learn how to fight and protect yourself, which is never a bad thing when you're in a famous punk band.  And he knows of what he speaks. 
Travis was beaten up several times before he got into boxing.  Not any more…