Trent Reznor Explains His Decision to Go Back to a Major Label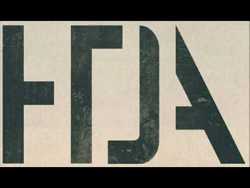 There is some confusion around what Trent is doing with How to Destroy Angels. He spoke to TechDirt to set the record straight.
Contrary to what you may have been hearing lately, Trent Reznor still thinks there's a big future in "do it yourself" efforts for musicians these days (and he expects to do it again at some point). And, no, he doesn't think that bands need a label. Nor did he go back to a major label because they wrote some huge check.
It appears that there have been a lot of bogus stories floating around in response to the news that Trent Reznor signed a "major label" deal with Columbia Records (part of Sony Music) for his new band, How To Destroy Angels. As we pointed out at the time, there's nothing wrong with signing a major label deal, if you know what you're doing, why you're doing it — and especially if you have some leverage. We fully expected that Reznor, given his earlier statements about the major labels, went into this situation with eyes wide open.
And, indeed, Reznor has now shared (exclusively, with Techdirt) that this is exactly the situation.
Last week, there was some press coverage over some comments that Reznor made, in an interview with David Byrne, that some have interpreted to mean that he felt you needed a major label to be successful today.
Seeing that story spread, Trent Reznor and his manager, Jim Guerinot, asked if I'd be interested in hearing the full story, rather than the "latest scandal" version.