Trent Reznor Remorse: He's Apologized for Making Fun of Chris Cornell's Scream Album
Two things: Chris Cornell's Scream album–the urban-y, hip hoppy album he did with Timberland–is terrible and was a bad, bad detour in his career. Second, you still have to give the guy props for trying something so ballsy, even if it didn't work.
Don't sugarcoat the memory. After the WTFedness wore off, Cornell/Soundgarden/Audioslave fans were vocal in their hatred for this record. Even other musicians wondered if Chris had lost his mind. Remember this tweet?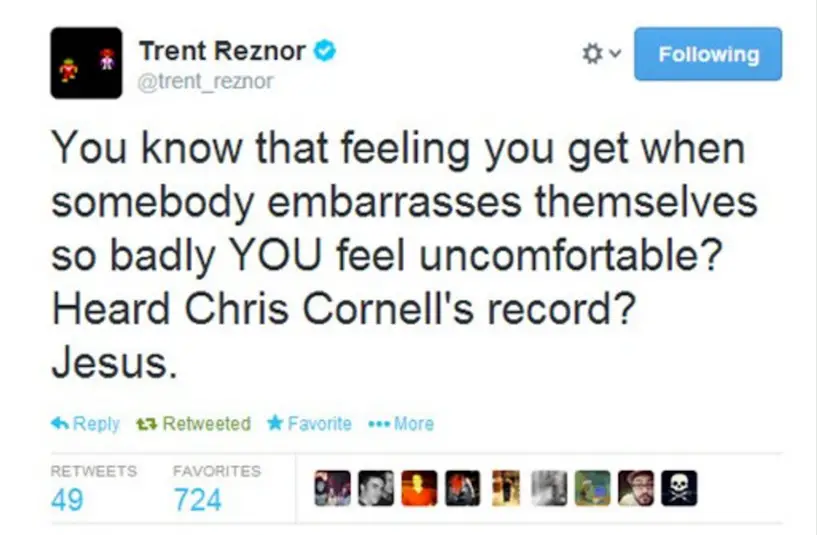 Trent later posted an April Fool's joke about a NIN album called Strobe Light that mocked the whole idea of going hip hop.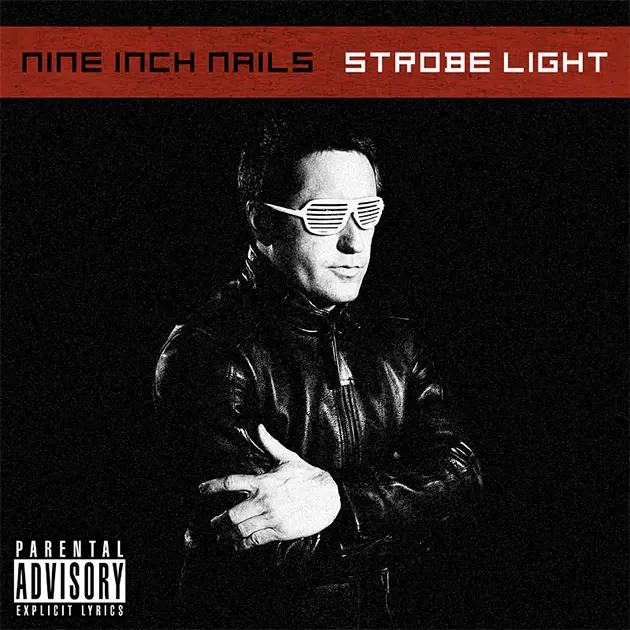 The page, now apparently deleted from the NIN site, read:
FREE DOWNLOAD AVAILABLE NOW!

To download NIN's new full-length album Strobe Light, PRODUCED BY TIMBALAND, enter a valid email address in the fields below," the album website reads. "A download link will be sent to you immediately. Your credit card will be charged $18.98 plus a $10 digital delivery convenience fee. Your files will arrive as windows media files playable on quite a few players with your name embedded all over them just in case you lose them. You will also receive an exclusive photo and a free email account with our partner Google's Gmail service.

Your email will be kept confidential and will not be used for spam, unless we can make some money selling it.
The flashy graphics eventually resulted in a blue screen of death with the words "April Fool."
Trent would like to apologize for all that. From Rolling Stone:
There were misfires. Cornell's 2009 album, Scream, made with the hip-hop producer Timbaland, was the singer's first Top 10 solo effort but was savaged in the press – and by some peers. "Seeing Chris do that record felt like a blow to me," says Trent Reznor of Nine Inch Nails. "I thought, 'He's above that, man. He's one of the 10 best vocalists of our time.' "
Reznor went public, blasting Cornell on Twitter – "which," the former says now, "I immediately regretted." Five years later, as Soundgarden and Nine Inch Nails were about to start a co-headlining tour, Reznor wrote Cornell an e-mail, apologizing for that outburst. "He was very cool and generous about it – 'It's the past, fuck it. Let's go on.' The Chris I met on that tour was a gentleman that completely had his shit together."
That whole RS article is worth reading because it documents Chris' final hours.