Trent Reznor Slaps Down Alberta Politicians
You knew this had to happen. When Alberta premier Rachel Notley got together with the mayors of Edmonton (Don Iveson) and Calgary (Naheed Nenshi) to create a "building Alberta together" initiative, some bright staffer suggested they create special T-shirts to highlight the N-I-N connection.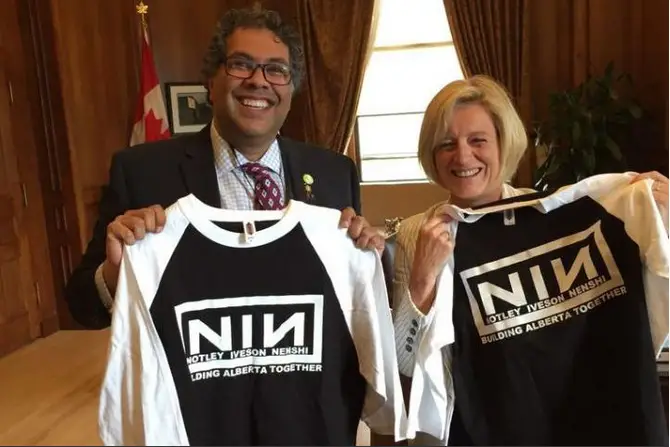 It was only time before this big of copyright and trademark infringement got back to Trent Reznor. Would he care? Yes. Yes, he would.
Legal advice was sought and what we have now is a cease-and-desist. Silly politicians. Why you not respect the law? (Via Tom)