Trent Reznor Talks About His Latest Movie Project
It's called Gone Girl, a movie starring Ben Affleck based on a book by Gillian Flynn. Affleck plays Nick Dunne, a man suspected in the disappearance possible murder of his wife. And yes, the movie is directed by David Fincher, the same guy who employed Trent for The Girl with the Dragon Tattoo and The Social Network.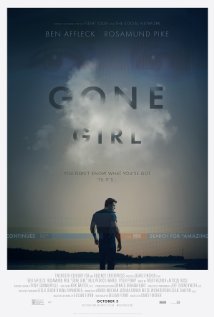 Fincher was rather specific in his instructions to Trent and his songwriting partner, Atticus Ross:  "Think about the really terrible music you hear in massage parlors, the way that it artificially tries to make you feel like everything's OK. Then imagine that sound starting to curdle and unravel." There's a nice long interview with Trent about the project at The Wall Street Journal.