Trent Reznor's How to Destroy Angels Covers Bryan Ferry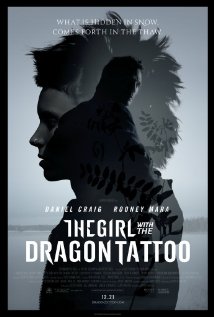 In addition to composing the original score of The Girl with the Dragon Tattoo with Atticus Ross, they, along with Trent's wife, Mariqueen, have covered "Is Your Love Strong Enough" for the soundtrack.
How to Destroy Angels–the non-NIN band consisting of the three of them–had promised an album this year, but it looks like this is all we're going to get.
It's available now if you buy the digital download. If you want to wait until December 27, you can get the full CD set.
Here's the link to the song. Good luck connecting, though. I've had all kinds of problems, but perhaps you'll do better.
If that doesn't work, here's the Bryan Ferry version, which originally appeared on the Legend soundtrack. And that's David Gilmour of Pink Floyd playing guitar. (And yes, that's Tom Cruise playing opposite Tim Curry in the movie.)