Trying to Define "Good Sound"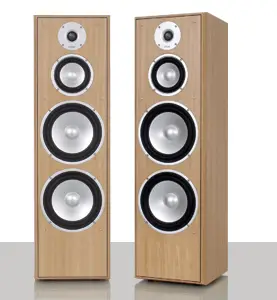 As people become more comfortable with compressed MP3s and listening to music through crappy speakers and shitty ear buds, the concept of high-fidelity sound is being shoved aside.
Increasingly, sound that is "good enough" is just fine. I know people who are quite happy with the sound they get from built-in laptop speakers.
Yet there are still people who believe that to be experienced properly, music has to sound good. I know I should have to say that, but given the decline in the public's apparent need for high fidelity, I think it needs to be stated.
Here's a fine article about great sound and how achieving it is equal parts science and art.
Sound systems are intrinsic to the dance music experience, yet few of us really know much about them. RA's Stephen Titmus attempts to demystify things with help from Funktion-One and Martin Audio.
Most of us understand that great sound is a pillar of an epic night's raving to electronic music: power, volume and clarity arguably matter more than in any other genre you could name. Few of us, though, know how a good sound system actually works. That's understandable. Audio nerds tend to talk about their craft using impenetrable industry-specific jargon. Sound is obviously a science. Getting a basic handle on what makes for good or bad systems, however, isn't hard.
Loudspeakers seem like a logical place to start. To the layperson, they're the part of a sound system that's most easily identifiable. Good loudspeakers are all about "head room," says Jason Baird, R&D Director at Martin Audio. He's a man that should know. Baird's been working with sound for over 20 years and has been involved in some of the world's most celebrated sound installs: fabric's room 1 and Glastonbury's Pyramid Stage to name a few. To Baird, "the ability to go loud without running out of steam or sounding harsh" is key.