Tuesday Timesuck: A Way to Explore Every Genre of Music Ever Created
In the Olden Days, it was easy to place popular music into nice, neat piles: pop, rock, country, R&B, jazz, classical and so on. Now, though, it's not so simple. Music has fragmented so much–"shattered," is probably a better description–that there are hundreds and hundreds of distinct genres. While you can probably figure out what "Christian hardcore" is all about, you're bound to be confused with tags like "German CCM," "flick hop" or my favourite, "luk thung."
Maybe a tool called Every Noice at Once will help.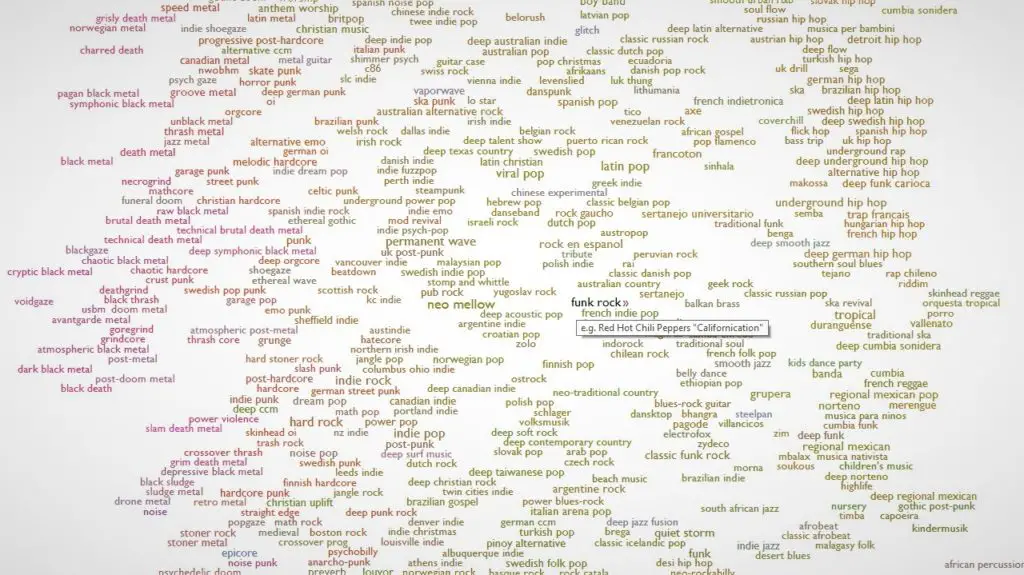 Once you load it by clicking here, you'll see something like the above graphic. Each colour-coded name is a link to one of more than 1,500 defined genres. If you're confused about, say, "vapor twitch," just let your cursor cover over the link and you'll automatically hear an example of what it sounds like. Clicking the >> at the end of the player will take you to a page loaded with artists connected to vapor twitch. Click on the artists' >> and you'll be taken to Spotify so you can browse through that artist's library.
But if you just want to let it all run, there is a 111-hour playlist that contains one song from every single genre example on the main page. This could take a while.
(Via Lifehacker)