Turning Your Car into an App with Your Cell Phone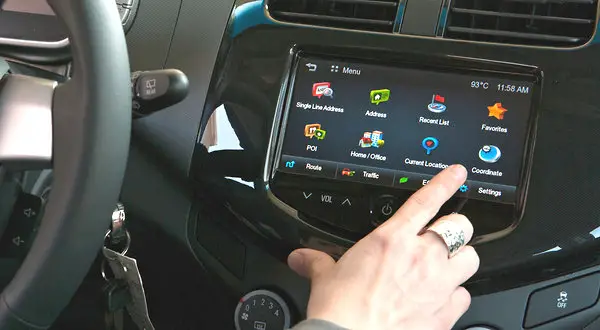 GM's GoGoLinkFrom the New York Times:
G.M.'s newest approach is a fundamental shift in philosophy from the practice of embedding such technology in the bowels of the car. Instead, it will offer an inexpensive link that lets drivers control their phone — and more important, its apps — using the dashboard touch screen.
Although phones have routinely connected to the dash for calls, this system is far more versatile. Buyers of two Chevrolet models will be able to get music and directions through subscription or phone service plans they already have.
Essentially, G.M. is proposing to replace the cellphone's windshield cradle with software.