Twenty-five years ago today, we heard that Kurt Cobain died. Here's how it sounded on the radio that afternoon.
Sometime on April 5, 1994, Kurt Cobain, who had walked away from a rehab facility in LA four days earlier, went to the greenhouse room above the shed in the backyard of his house at 171 Lake Washington Boulevard East in Seattle. He was wearing jeans, purple Converse sneakers, and a Half Japanese t-shirt under a button-down shirt.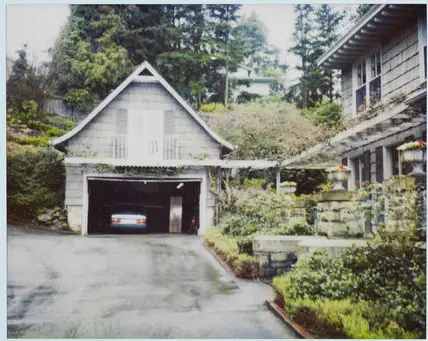 Once inside, he barricaded the French doors at the east side of the room with a stool, weighing it down with some heavy books on gardening. Doors on the west side remained locked.
He had several things with him. A Remington Model 11 shotgun bought at Stan Baker Sports in Seattle. A bag containing some 20-gauge shotgun shells. A pack of Camel Lights cigarettes. A can of Barq's root beer. His Tom Moore cigar box full of drug-taking hardware.
He turned on the TV but with the sound down so he could listen to REM's Automatic for the People. He smoked five cigarettes and wrote a one-page suicide note in red ink address to Boddah, his imaginary childhood friend. Once he finished, he stabbed the note with the pen and left it in the long dirt planter that extended along the north side of the room.
On the floor was a pile of possessions: his wallet containing $120 in cash, sunglasses, his cigarettes, a lighter, two towels, and a winter hat with ear flaps.
After cooking things in the nearby sink, he injected 1.52 mg of heroin, which is a lot. But because of his long-standing smack use, he was able to remain conscious long enough to pack away his syringe in the cigar box. Standing up, he aimed the shotgun at his head and pulled the trigger. He was found like this.
Again, the best anyone can determine is that this happened on Tuesday, April 5, 1994. Despite several people searching for Kurt, his body wasn't found until just before 9 am PDT on Friday, April 8.
I was on the air that afternoon. Because we were still in a pre-Internet, pre-social media, pre-email era, the radio was the main source of information on what was a very fast-developing story. This is what it sounded like that afternoon.