Twitter's Vine and the Growing Problems of Copyright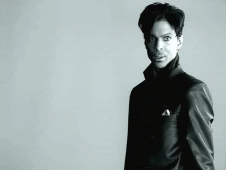 Vine is pretty cool. It allows you to tweet six seconds' worth of looped video of–well, anything. Think of it as an extended animated GIF.
But here's the problem: copyright.
Prince (who hates everything about the Internet, apparently), has demanded that eight Vine clips of him be taken down. Here's the complaint:
These are unauthorized recordings and are unauthorized synchronizations. As such, I have a good faith belief that use of the copyrighted work described above is not authorized by the copyright owner (or by a third party who is legally entitled to do so on behalf of the copyright owner) and is not otherwise permitted by law. I hereby confirm that I believe the tracks identified in this email infringe my copyright.
Really? Six seconds worth of looped video is doing damage? Vine is setting off a whole new debate in what constitutes "fair use" and what doesn't. It's another example of how laws can't keep up with technology.