Two Dead in Shootings at OVO Festival After Party
A man and a woman were fatally shot at Muzik, the nightclub on the ground of Exhibition Place in Toronto, following some kind of altercation at the OVO Festival after party. The festival–Drake's annual homecoming show across Lake Shore Boulevard at Exhibition Place–was long over when the bullets started flying around 3:30am.
In addition to the two dead–the man died at the scene and the woman was pronounced on her was to the hospital–three other people were shot. The shootings began inside the bar before more gunfire happened outside. Police are still looking for other victims.
This is the second year in a row that there's been gunplay after the show. Last year, a man was shot outside some distance away from Muzik long after the bar had closed.
There was plenty of security on hand (73 people guards in addition to cops) plus people were searched on the way in. So how did a gun make it through? Unknown.
What precipitated all this? Unknown, but that hasn't stopped some people from drawing a line between this and the Drake-Meek Mill feud, which Drake continued to fan during his set–like this.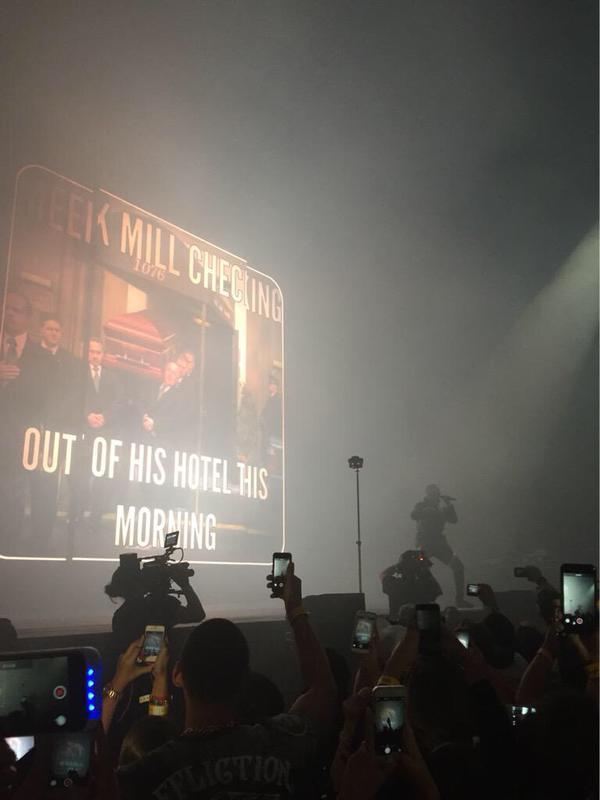 The festival drew together all kinds of special guests, including an appearance by Kanye West.