U2 Album Delayed: Does Anyone Care Anymore?
I am a huge U2 fan. I've followed them in some way, shape or form since 1980. Despite my fandom I get annoyed. I know it doesn't matter what we think. They are long past the point where they needed to answer to anyone, including their fans.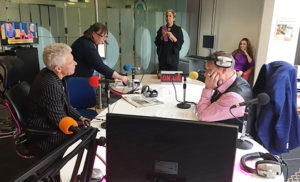 Adam Clayton was doing an interview on RTE, related to one of charity endeavours called Walk In My Shoes when this exchange occurred (courtesy of atu2.com):
Adam: We've been working on a record and we've been humming and hawing on whether it's finished or not. We've decided it's not finished — we're going to work up until Christmas.
Shay Byrne: That's the beauty of being successful. You can go, You know what, record company? We own it. We're not finished. We're gonna keep going.
Adam: I wish we were a little bit more definite about our scheduling because people have been expecting it. But it'll be out next year — maybe March/April. That's the plan, but I'm not confirming it.
If the band cares about new fans at all, I think they are going about it all wrong. They will always do well live but name a hit song from the last 10 years. This quest for perfection only matters to them and that's fine. I'm curious if they realize that. Personally, I wish they'd embrace the new world and work on a song and release it. As long as they wanted to. Anyone one else feel this way or is just me?