Here's the The Joshua Tree 30th Anniversary Tour (Which Starts in Canada, Too)
And it all starts in Vancouver, too. More tour dates here.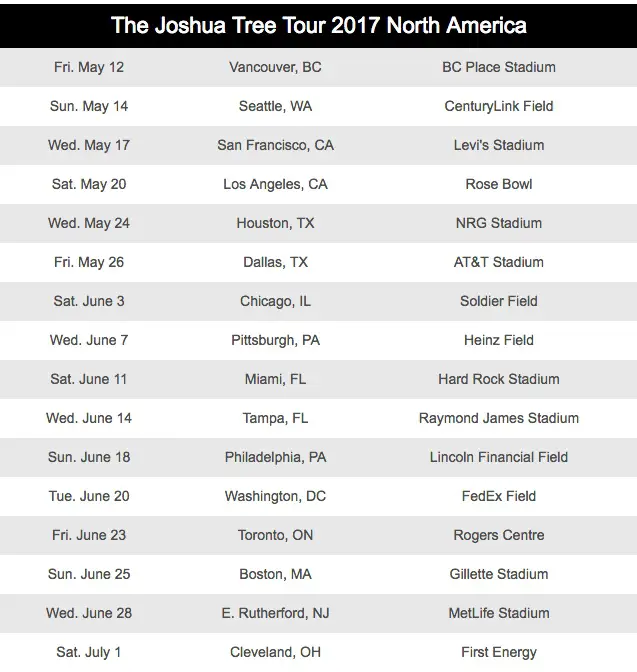 We knew it was coming. Michael was doing some work online last week he noticed these banner ads. U2 at Bonnaroo? Looks like there's been some kind of information leak.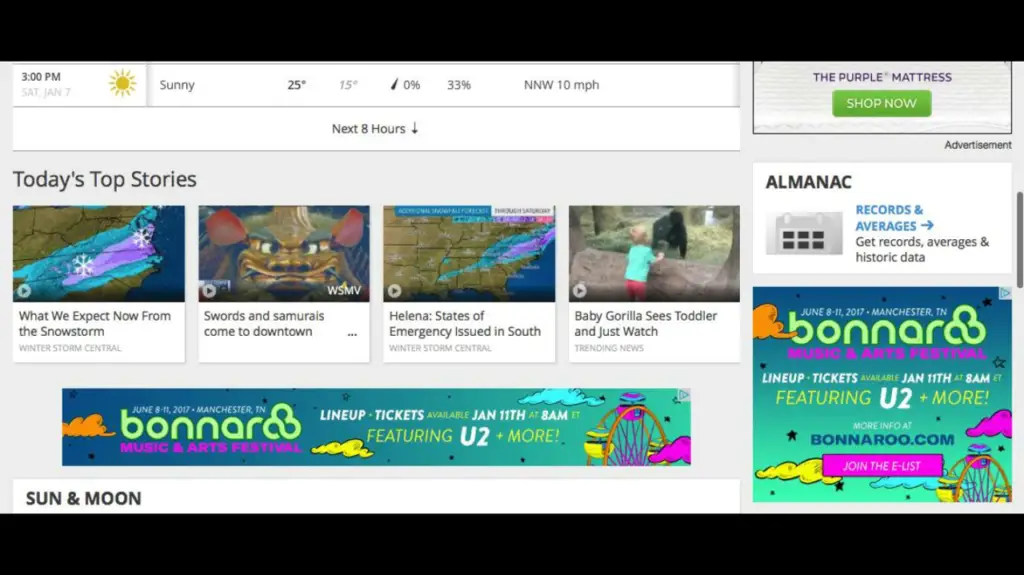 Now it's official. This announcement will come this week came in overnight. (Via Michael and Larry)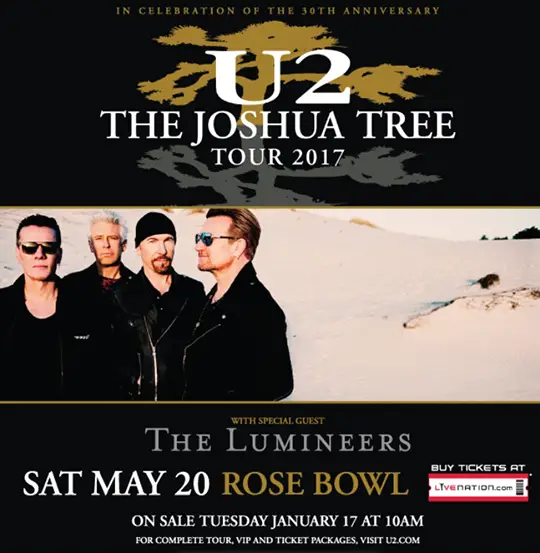 Dear Alan,
The band will be back on the road this summer celebrating 30 years of The Joshua Tree… and performing the album in full every night.
Playing stadiums in North America & Europe, U2: The Joshua Tree Tour 2017 will kick off in Vancouver on 12th May for a run of dates across North America, including the band's first ever U.S. festival headline at the Bonnaroo Music & Arts Festival.
The tour then moves to Europe with the first stop in London on 8th June, finishing up in Brussels on 1st August and taking in a hometown show in Croke Park on 22nd July.
Noel Gallagher's High Flying Birds will provide support across Europe, with Mumford & Sons, The Lumineers and One Republic joining the tour through North America.
Tickets for European dates go on sale on January 16th, with North American dates on sale the day after. As usual, U2.com subscribers can enter a -sale opening this Wednesday, January 11th. Not a U2.com subscriber but interested in taking part in the presale? Subscription details here.
Read the full story and check out our tour pages for latest ticket & package information.
See you in the summer!
best wishes
The U2.com Team
The Edge breaks down everything about the upcoming tour here. And then have a listen to Adam Clayton on RTE in Ireland.