U2 Can Get You Arrested in Burma
If you're travelling in Southeast Asia and you somehow wander into the country of Myanmar—the place the rest of the world still calls Burma—and the customs guys discover you have a copy of U2's All That You Can't Leave Behind, you could end up being sent to prison for twenty years.
How is THAT possible? It's all because of the song "Walk On," the track on the album dedicated to Burmese pro-democracy human rights activist Aung San Suu Kyi.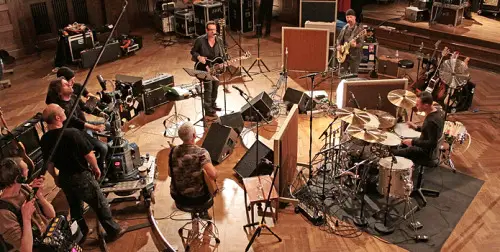 She has been a thorn in the side of the thugs running Myanmar for decades during which time she's suffered in prison and house arrest. If you saw any shows on the 360 Tour, you'll remember the portion of the show U2 dedicated to her.
The government is so worried about her influence that anyone found in possession of any pro Suu Kyi materials faces arrest and imprisonment for up to twenty years. Here's what Bono says: "It's an honor to have the album banned by such miserable men.
People will sing Aung San Suu Kyi's praises long after her oppressors have been forgotten."