U2 Invests in Irish Music Program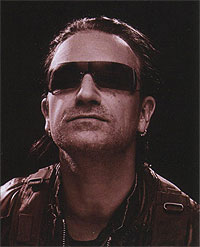 From the Cork Independent. I laughed out loud at the second paragraph:
U2 have earned huge amounts of money through their music career but have now invested their own money in music programmes that may unearth the next U2 or Rory Gallagher.
While one Bono is probably as much as the world can take, the next brilliant Irish guitarist or drummer may come out of Cork thanks to the band's generosity.
Music Generation Cork City is currently one of six partnerships to receive funding nationwide which will allow wider access to music tuition throughout Cork City.
Ireland's new national music education programme was initiated by Music Network and funded by U2 and the Ireland Funds.