U2 Joins Toronto's Mount Sinai Rock 'n Stroll Campaign
Mount Sinai Hospital holds an annual walk to support healthy babies. The hospital is one of the busiest birthing centres in Canada. So what does U2 have to do with this?
In addition to the annual walk to raise funds, they enlist Rock acts to throw in their support and they dress up babies to mimic the acts involved. As you can see from the banner picture, last year included Elton John, two members of Kiss, Slash and David Bowie!
Here's the first shot from this year's campaign featuring U2 babies: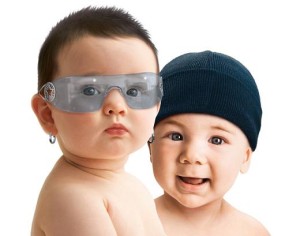 Read more about the campaign here.
See some great stories and more information here.