U2 Makes a Donald Trump Statement at iHeartRadio Event in Las Vegas
Bono is no fan of Donald Trump. He and Adam Clayton reiterated that in an interview before their iHeartRadio gig in Las Vegas this weekend.
Then during the show, they showered the audience with $10,000,000,000,000 (ten TRILLION)-dollar bills. Take a look.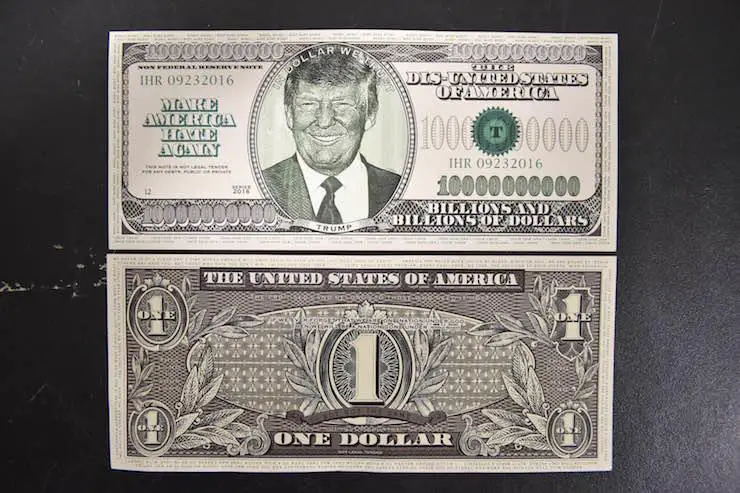 More info on the gig here and here.